WWE 2K16 DLC Update News: Offerings For Latest Downloadable Content Released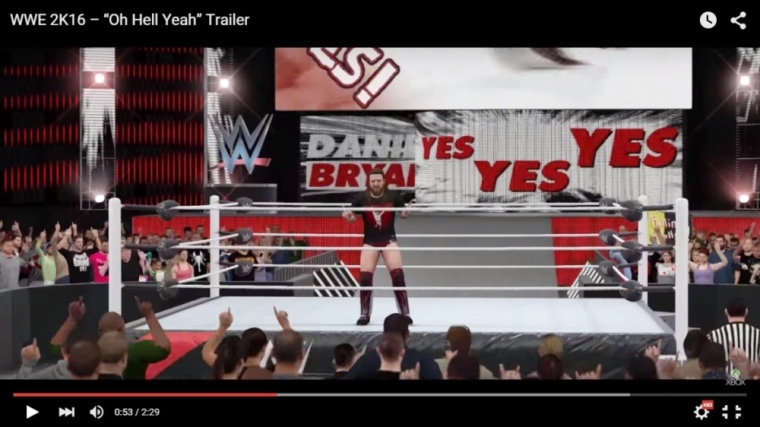 Updates on the downloadable content for WWE 2K16 have been released.
In a report by Nick Hausman of WrestleZone, the next downloadable content for the said video game will include a Legends Pack, and will be available for both the PlayStation 3 PlayStation 4. It will also be available for the Xbox One and the Xbox 360 games and entertainment system.
The Legends Pack will include World Wrestling Entertainment Hall-of-Famers throughout the years, including the likes of Mr. Perfect, WWE Divas Lita and Trish Stratus, Dusty Rhodes, the late "Rowdy" Roddy Piper and the Big Boss Man. It will probably cost $8.99.
Meanwhile, gamers can also buy content separately. An example of this is the appearance of Terminator film series legend Arnold Schwarzenegger, who will be playable as two characters: T-800 from both "The Terminator" and "Terminator 2: Judgment Day" films. It is available for $4.99.
A New Moves Pack is also available and holds more than 30 new moves, some of which are the Standing Crossface Chickenwing by Stardust, the Dragon Sleeper by Finn Balor, and the Sidewinder Suplex by Kevin Owens. The New Moves Pack will cost $3.99.
Fans can also relive some classic matches in the 2015 Hall of Fame Showcase. These matches include "Macho Man" Randy Savage vs. Jake "The Snake" Roberts, Rikishi vs. The Rock, Tatsumi Fujinami vs. Ric Flair, Alundra Blayze vs. Paige, The Outsiders (comprised of Kevin Nash and Scott Hall) vs. Harlem Heat (comprised of Booker T and Stevie Ray), Larry Zbyszko and Arn Anderson vs. Ricky "The Dragon" Steamboat and Dustin Rhodes, and the Bushwhackers vs. The Natural Disasters. The showcase is available for $9.99.
Gamers can also go for the Future Stars Pack, which features NXT superstars such as Blake and Murphy, Diego, Samoa Joe, and Fernando. Its suggested price is $7.99.
For the PlayStation 4 and the Xbox One alone, a MyPlayer KickStart feature has been made available. In a nutshell, it lets players boost the numbers and attributes of their created Superstar in the game's "MyCareer" setting. The feature costs $9.99.
More information is given on the official website.