XXXchurch's Craig Gross Counsels Christians Who Keep Failing to Quit Porn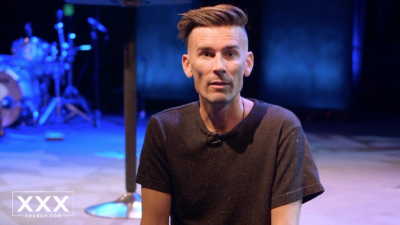 Pastor Craig Gross of XXXchurch has offered advice to people who say they keep trying harder but failing to quit pornography.
Gross, who leads a Christian ministry that helps men and women deal with pornography addiction, challenged some misconceptions when it comes to the struggle, and suggested that people who think they have really tried to quit, but are not doing the right things, are setting themselves up for failure.
"Who in your life that you know can you write that email to, or make that phone call to, that can actually do something about it?" he asked, in reference to asking for help.
"Have you shared personally about this with your spouse, with your friend?"
The pastor gave examples from his everyday life of people who say they have tried accomplishing things, but in reality are not taking the right measures.
When it comes specifically to getting help for porn addiction, Gross noted that "people sign up, they say they have watched a video or joined a group," but "the ones who actually have changed are the ones who haven't missed a meeting, the ones that even when the struggle is behind them, they are still showing up to support other people inside their community."
Gross wondered whether those who are struggling have actually even scratched the surface.
"Have you actually removed a computer?" he asked. 
He even advised making "drastic steps" such as getting rid of one's phone if they really want to see change happen.
The Bible, he noted, contains even more extreme examples, such as Jesus suggesting that one gouge out his or her own eye to prevent sinning in the Gospel of Matthew.
"How hard are you actually working on it? Does anyone in your life actually know about this, that is holding you accountable on a weekly basis?" he asked again.
Gross suggested that porn addicts shift their thinking.
"Porn is easy. It's the drug of choice. It's easy. It's cheap, it's available and it's everywhere," he pointed out.
"What you got to look at is what are you running from. And if you can answer that question, I think you can get a great handle on things and just be. When you look at porn, what are you running from? Just ask yourself that question and see what happens."
J.S. Park of XXXchurch previously shared of the surprising reasons why people get hooked on porn in the first place.
Park revealed in 2017 that one such surprising reason is because people fear aging. He explained that since porn is a "perpetual snapshot of unrealistic vitality," people use it when dealing with their loss of youth and to turn a blind eye to aging.
"Pornography, in some ways, denies us the difficult discussions around our mortality, by locking us into unchanging images of young models and vicariously placing us with them," Park said.