Yale University Boasts Gender-Neutral Bathrooms; Student Health Plan Includes Gender Reassignment Surgery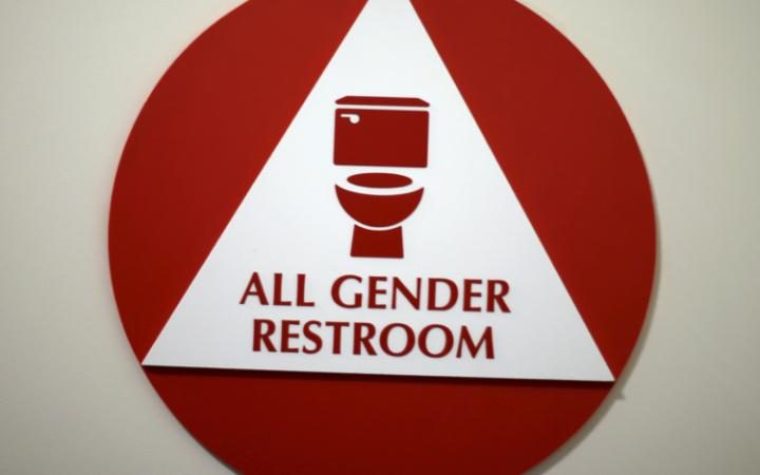 Yale University announced for its 315th commencement that it will now offer gender-neutral bathrooms in 23 of its buildings, with the aim to be more inclusive.
"Yale aims to be a leader on this front," said Tamar Gendler, dean of Yale's Faculty of Arts and Sciences, according to The Associated Press on Sunday. "Part of what is important about the all-gender bathroom project and about putting it at the top of our commencement site, is this is about public signaling."
What is more, Yale professors have now been tasked with using "preferred pronouns" when addressing students, and transgender students will be allowed to change their names on their school identification cards and web portal at no extra change.
Additionally, gender reassignment surgery, hormone suppression therapy and medical procedures will now be covered under the student health plan.
Other top private universities in America, including Harvard, have also moved in recent years away from traditional gender understanding. Back in September 2015, Harvard said that it will allow students to identify with nontraditional gender pronouns like "hir" and "ze."
"[It's intended to] make students feel more comfortable with their gender identity," said at the time FAS Registrar Michael P. Burke, whose offices worked with LGBT campus groups to implement the change.
"It's important when you are writing emails or referring a student to another person in the college, you want to do it the right way."
Harvard also allows students to use housing based on their gender identity, but does not allow nonlegal names to appear on official documents.
Conservative leaders in America have spoken out against such changes, including the Rev. Franklin Graham, who heads Samaritans' Purse and the Billy Graham Evangelistic Association.
"God created male and female — you don't have to have a college degree to understand that," Graham wrote at the time.
"We're seeing this kind of thing more and more across the country as the secularists and progressives are pushing their godless agenda into our education system and corporate America."
Pastor Robert Jeffress of First Baptist Church in Dallas, Texas, added in a sermon message last week that God has already addressed the ever-growing transgender debate in America.
"It's not that confusing. In Matthew 19:4, God's Words are applicable. The Bible says 'God made them from the beginning male and female.' Not male, female and question mark. God has determined how many sexes there are — there are two, not three," Jeffress said.
"Gender identity confusion is an emotional disorder, that should be treated professionally, and compassionately," he added.
The Texas megachurch pastor added that Christians should not show hatred toward others, but insisted that when it comes to transgender people, "the most loving thing we can do is to assure them that their gender is not a mistake. It's a part of a loving, perfect plan" that God has for their lives, he said.