Yoido Full Gospel, World's Largest Megachurch, Admits 'Stagnation, Slowdown' Following Controversies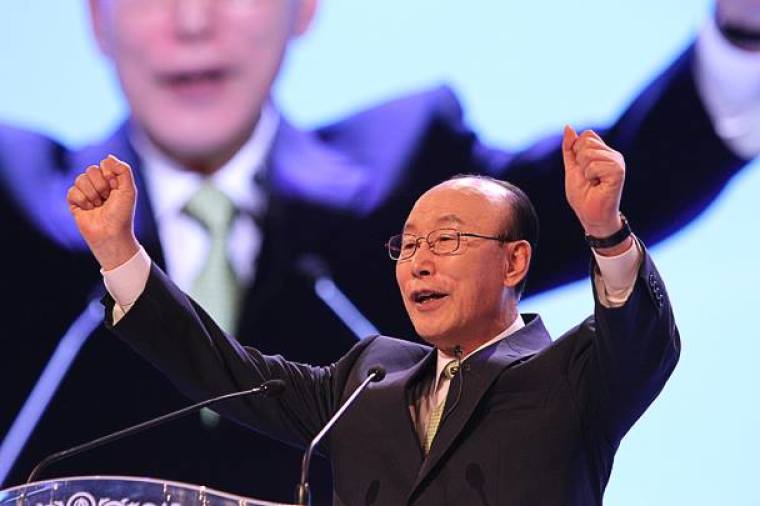 Yoido Full Gospel Church in South Korea, often recognized as the world's largest megachurch, has admitted to a "stagnation" and "slowdown" in its growth following major controversies surrounding its leader and affiliates.
"Right now, we have a little slowdown and stagnation period," Young-hoon Lee, the successor to the now retired Yong-gi Cho, who founded the church in Seoul in 1958, told PRI.
Cho was convicted in February 2014 of embezzling $12 million of the church's funds, and was sentenced to three years in prison, though the sentence was suspended.
The former senior pastor was found guilty of directing officials to buy stocks from his son at four times the market price.
Pastors, such as Bob Rodgers of Evangel World Prayer Center, defended Cho at the time, however, arguing that he trusted his elders and his son to check and the read the thousands of pages of paperwork, and signed the papers without being fully informed of what was going on.
Yoido Full Gospel Church officials claim that the congregation, part of the Assemblies of God denomination, is approaching 800,000 people in total. It also reportedly attracts nearly 200,000 people to worship services every week at the main church in Yeouido, though they did not clarify how much the slowdown has affected that.
Yoido Full Gospel Church has been ranked as the largest Christian megachurch in the world on several lists, including one in September 2016 by Church Growth Today, which at the time said that it attracts 180,000 weekly worshipers.
Lee expressed his confidence that the slowdown is only temporary, however, and that the church will continue growing.
"We are going to have another great awakening and revival in Korea, because I believe Jesus is coming soon," he said.
While the church remains hopeful, many in South Korea are reportedly distancing themselves from megachurches amid scandals.
According to PRI, Christian leaders of other evangelical churches in South Korea have said that believers, who make up around 30 percent of the population, are now moving away from megachurches.
"The general public in Korean society, they do not trust Christians anymore," said Jung-Jun Kim, who leads a small church in Seoul.
Kim observed that people are increasingly leaving established Protestant churches to join smaller ones.
"Or, they just leave the church altogether. Because they say, 'I can be a Christian without belonging to an institutionalized church,'" he said.
Megachurch pastor Kong Hee, who led Singapore's City Harvest Church and referred to Cho as his "spiritual father," began serving a three-and-a-half year prison sentence in April for misusing close to $35 million in church funds for the popstar career of his wife, in a case that dragged on for seven years.
In February 2016, Kong praised Cho for his major influence on the growth of Christianity in South Korea.