Yolanda Adams, Hezekiah Walker share reaction after partaking in controversial Unification event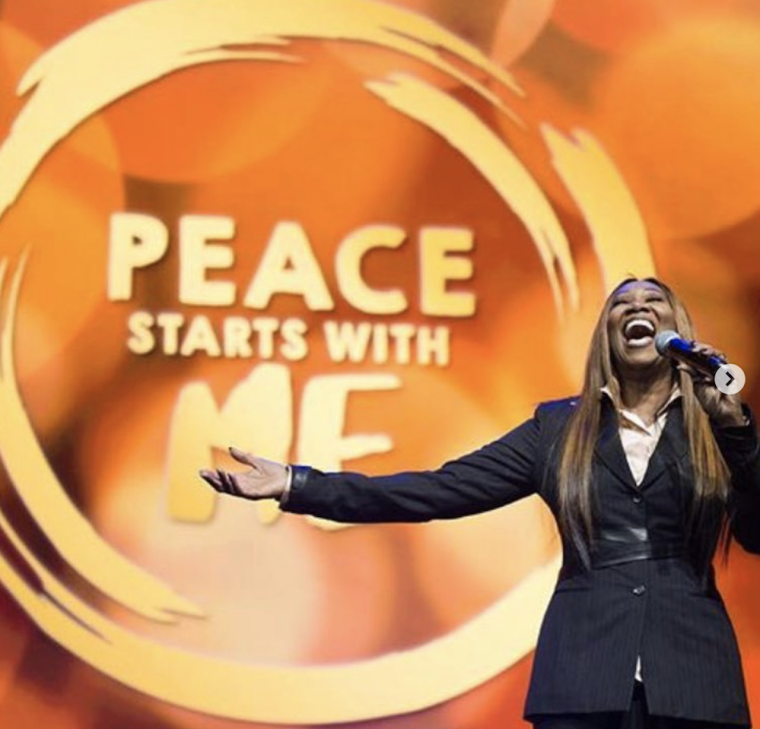 The Unification Church, properly known as Family Federation for World Peace and Unification USA, hosted a major event this month called "Peace Starts with Me" and invited high-profile Christian artists, such as Israel Houghton, Yolanda Adams and Hezekiah Walker, to help welcome the self-described "mother, the only begotten daughter of God," Hak Ja Han Moon, to America.

A video promotion for the Nov. 12 event held in New York City's Nassau Coliseum announced that Grammy award winner Houghton was joining Bishop Noel Jones, along with the other gospel singers for the Unificationism gathering.
The Unification Church reported on its website that approximately 20,000 people attended the event held at Nassau Veterans Memorial Coliseum in Long Island, N.Y., for the Peace Starts With Me rally "to welcome True Mother back to America." The event was globally live streamed for thousands of others to experience the event from their homes.
It's unclear why these popular Christians would link arms with what has been labeled as a heretical body that is not Christian, especially because Moon, who was the keynote speaker for "Peace Starts With Me," believes "Jesus failed in his mission" for world peace by being crucified.
Houghton, Adams, Walker or Jones have not responded to media inquiries regarding their involvement at the event but some of the gospel artists involved did post their reactions on social media.

"Last night was Electric. My Brothers @israelhoughton @bishophez and I got a chance to be a Blessing by celebrating Veterans and Peace. 11,000+ Spirits singing Word for Word, PRAISES!! This is why we do this!!" award-winning songstress Adams wrote on Instagram after participating in the rally.
She ended her post by quoting Jeremiah 29:11 -13 and said, "Let it Remind You that God never designed you without a future!! Love Y'all."
Bishop Walker addressed the criticism.
"Yesterday was incredible! Although some negative press went out about me doing this event because it was Non-Christian my mission is to the unbeliever and look at the response. Follow your heart not people," he wrote along with the video below.
Houghton did not post about the event nor was he photographed there but Adams said the worship leader was in attendance and was a "blessing."
Christianity and Unificationism are separate belief systems entirely. Christians base their faith on Jesus Christ as Savior and the only way into Heaven. The Unification Church claims that Jesus didn't fulfill His mission so "God's only begotten daughter," Moon, is now present to establish peace on earth.

In a July interview on True Peace Magazine, Moon expounded on her beliefs about Jesus. The spiritual leader claims his death on the cross was never God's original plan and since Jesus died, a new messiah is needed to carry out his mission. This "messiah" is now in the form of "true parents."

"Heaven has prepared a foundation for True Parents to be born. The central figures are the True Parents and I am God's only daughter, the True Mother," she declared.

Moon is continuing the work of her late husband, Sun Myung Moon, who believed he had to fulfill his self-proclaimed messianic promises. After his death in 2012, his wife held to their beliefs as one of the "true parents" in hopes for a reunion with God.

"The Unification movement was popular in the 70s and 80s but membership has gone down in the United States and Canada and most parts of the world," James Beverley, professor of Christian Thought and Ethics at Tyndale University, told The Christain Post in a past interview. However, "Moon has many followers in South Korea and Japan."

During his life, Sun Myung Moon drew criticism for running his religion like a business, making high demands on his followers and for hosting mass wedding ceremonies.