You Are Already Living in Eternity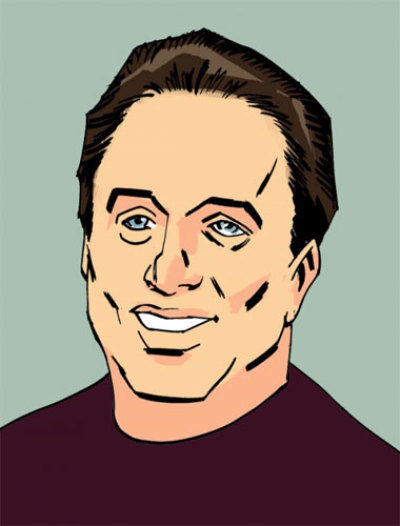 If you have ever wondered what "eternity" is like, guess what? You are already in it!
While you are "passing time" right now on a huge rotating ball out in the middle of a massive universe, the "real you" is your immortal soul.
Even though your surroundings will change the day you leave this planet, you won't be any more "real" than you are right now. You actually entered eternity when God created you in your mother's womb.
If you take away day and night, and then take away decay and death, it is a little easier to conceptualize eternity. While your body is slowly wearing out and will one day expire, your soul is not aging. That's why you probably still feel as young today as you did years ago.
Solomon wrote, "God has made everything beautiful in its time. He has also set eternity in the hearts of men; yet they cannot fathom what God has done from beginning to end." (Ecclesiastes 3:11)
No wonder we have such a hard time grasping the concept of eternity. We sort of "get it" in a way, but at the same time it tends to elude our thinking unless we are grounded in Scripture. Without a biblical worldview, we settle for nothing more than short-term thinking and short-term goals.
God didn't set eternity in the hearts of animals, but in the hearts of men. Animals don't sit around and contemplate matters of eternity. Instead, they live according to animal instincts. You, however, have the God-given ability to live according to spiritual instincts, and to live according to the Word of God. Once your soul is redeemed through faith in the Savior, you find yourself on a whole new trajectory.
Living your life on earth with an eye on eternity is not a means of escaping reality as some like to describe it. Instead, it is living with your eyes wide open and your mind fully engaged on what is truly real and eternal. It can be very challenging for us to accept reality, especially when we begin to consider our eternal existence. Man simply "cannot fathom what God has done from beginning to end."
Deep down many folks suspect that human beings are in fact "eternal beings." And yet, it tends to fade in and out of man's consciousness. Some find the subject matter easy to ignore as they immerse themselves in temporary pursuits. "Maybe if I don't think about it I can wish it away."
Those who have already exited this world know that you cannot "wish it away." They are the ones who are currently experiencing the joy or the horror of their eternal abode. And once you experience reality "on the other side" in either heaven or hell, (Matt. 7:13,14) you suddenly "get it" because you are right in the middle of a place you previously struggled to envision.
It all comes back to our design. We were "created in the image of God." (Genesis 1:27) And since our Creator is eternal, He created Adam and Eve as eternal beings. When they sinned in the Garden of Eden, shame and fear entered their hearts, and their minds became clouded by sin. (Genesis 3:6-10)
The same thing has happened to each one of us. As a result of our sin, it is hard for us to grasp the fact that our Creator loves us and wants to have an eternal relationship with us. Sin has caused our internal "wiring" to get all tangled up. Sin broke us, and only God can fix us. Sin blinds us, and only the Holy Spirit can enable us to see.
Natural man is fully capable of understanding science and math. But he is incapable of grasping the deeper matters that pertain to our soul and to God's plan of salvation through faith in Christ. (John 3:16)
Jesus said, "The Counselor, the Holy Spirit, whom the Father will send in my name, will teach you all things." (John 14:26)
Did you catch that? The key to unlocking and understanding spiritual matters is to have the Holy Spirit teach us the truth about God, faith, and eternity.
The apostle Paul was given much insight into this fact. Paul wrote, "We have not received the spirit of the world but the Spirit who is from God, that we may understand what God has freely given us. This is what we speak, not in words taught us by human wisdom but in words taught by the Spirit, expressing spiritual truths in spiritual words." (1 Cor. 2:12,13)
No wonder human reason comes up short. Spiritual truth can only be taught to us by the Holy Spirit working in our heart and mind through the Word of God.
"The man without the Spirit does not accept the things that come from the Spirit of God, for they are foolishness to him, and he cannot understand them, because they are spiritually discerned." (1 Cor. 2:14)
Natural instincts are one thing, but spiritual discernment is on a much higher level. In the words of the psalmist, "What is man that you are mindful of him, the son of man that you care for him? You made him a little lower than the angels; you crowned him with glory and honor and put everything under his feet." (Psalm 8:4-6)
But sin brought man's understanding down to a level where man lost sight of his Creator, and he lost sight of what is right and wrong. Without the Holy Spirit guiding us and teaching us, we simply don't understand or believe spiritual truth.
The next time you start to feel like you were created to live forever, just remember that you have already entered eternity. No wonder it seems so awkward when part of you (your body) is aging, but the real you feels as young as you did decades ago.
And since there is no way to go back in time and undo your existence, you would be wise to get to know your Creator and come to understand why He created you. The Bible is the only place you can glean this critical information.
If you will trust Christ to forgive your sins and then begin to grow in your faith, you will be amazed at how easy it is to gain an eternal perspective. The Holy Spirit is more than willing to teach you. But a person must be willing to learn the truth about what God has done to provide believers with peace in their hearts on earth, and with eternal joy in paradise. (John 14:27; Psalm 16:11; 1 Cor. 2:9; Romans 10:9,10; 1 John 4:9)
Until a person embraces the basics of Christianity, he tends to only see "the here and now." So do you grasp eternity yet, or do these "spiritual truths in spiritual words" still seem like a foreign language to you?
It's time to take God at His Word. After all, your soul isn't getting any older, and your body isn't getting any younger.
Dan Delzell is the pastor of Wellspring Church in Papillion, Neb. He is a regular contributor to The Christian Post.