Young Americans Cheat on Spouses Less Often Than Older Americans, Study Finds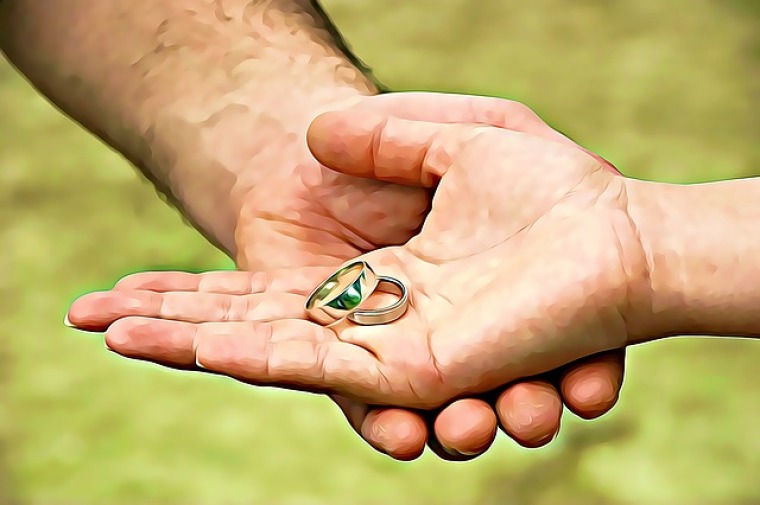 Younger Americans are less likely to cheat on their spouses than older Americans are, and although culture has become much more accepting of loose sexual norms, adultery is still viewed with disapproval, according to the social science data.
Writing on the blog of the Institute for Family Studies Wednesday, Nicholas Wolfinger, a professor of family and consumer sciences and sociology at the University of Utah, explained that a notable gap exists between those over 55 and under 55 regarding extramarital sex.
The "adultery taboo" has endured throughout human history, Wolfinger wrote. And the number of Americans who admit to having sex outside of marriage has remained steady over the years, hovering around 16 percent, giving the impression that Americans have basically concluded that extramarital sex is wrong.
Yet, some shocking changes have occurred since the year 2000, he noted: older Americans are cheating more and younger Americans are cheating less.
Wolfinger derived this assessment from the past three decades of data from the General Social Survey which tracks social attitudes about a variety of moral matters. Since 1991, GSS respondents have been asked: "Have you ever had sex with someone other than your husband or wife while you were married?"
"Starting after 2004, Americans over 55 began reporting rates of extramarital sex that were about five or six percentage points higher than were being offered by younger adults. By 2016, 20% of older respondents indicated that their marriages were nominally adulterous, compared to 14% for people under 55," Wolfinger said.
While the majority of Americans are committed to monogamy, "the mounting age difference is noteworthy and statistically significant," he added.
Wolfinger further underscored the role of the sexual revolution in the 1960s and 1970s as a driving factor in shaping the attitudes of people toward sex. For the generation who came of age during the sexual revolution — people who are now in their 50s and 60s — "it's understandable they are more likely to have sex with someone without their spouses," he said. These people are also more likely to have had more sexual partners in their lifetimes than their older or younger peers.
"They may have firsthand experience with 1970s-era experiments with non-monogamy. A few people born in the late 1950s may have had swingers for parents, leading offspring to question taboos surrounding infidelity."
After reaching a peak in 1990, sex among teenagers has fallen significantly, the data shows.
"Collectively, this sexual biography makes it understandable that products of the sexual revolution would be most predisposed to extramarital sex. If people just aged into outside love affairs, presumably as they grew bored of their marital beds, we could expect that the oldest GSS respondents would be the most likely to report extramarital sex," Wolfinger said.
But the data suggests that is not the case. The sexual revolution continues to produce fruit today in the generation who grew up in its wake, he observed.
Although the rate of divorce overall has dropped in the past few decades, "gray divorce," that is, divorce among the middle aged, has seen a surge.
"Part of that story seems to be a corresponding increase in midlife extramarital sex," he said.
Even as increased chatter about "open" marriages and other forms of consensual non-monogamy like polyandry have appeared on the scene, with the declines in extramarital sex observed for younger Americans, "barring any unforeseen developments, we should anticipate a future of more monogamous marriage," Wolfinger said.
Americans by and large "still disapprove of sex outside of wedlock, but we disapprove less strongly than we used to," the scholar noted, suggesting that society is witnessing a growing "sexual inequality."
GSS data also reveals that while some Americans have more sex out of wedlock, others have become even more disapproving.
"Indeed, perhaps some of this disapproval reflects the comparably high rates of extramarital sex 50-somethings and 60-somethings have been observing in their peers."
His analysis seems to comport with the findings in other related studies.
The Christian Post reported in August that contrary to conventional wisdom and a sex-saturated culture, young people are actually not having much sex.
In a study published last year in the Archives of Sexual Behavior, researchers Jean M. Twenge, Ryne A. Sherman, and Brooke E. Wells discovered that young people born in the 1990s were "significantly more likely to have no sexual partners" than Gen Xers. The only generation with a higher rate of sexual inactivity than today's 20- to 24-year-olds was the one born in the 1920s when controlled for time period and age.
"I think a lot of them are watching the adults around them and concluding that sex without limits is not making people happy. Parents with multiple marriages and divorces, etc.," said Ruth Institute founder Jennifer Roback Morse in a statement to CP, suggesting that younger generations were becoming wiser.