Youth Mobility at 50-Year Low; Some Advocates Blame Gov't Policies, Sluggish Economy for Delays in Marriage, Family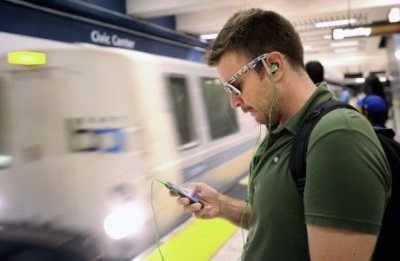 According to new data from the Census Bureau, the proportion of young people who move is at a 50-year low. Some blame the economic crisis or government programs for the "prolonged adolescence" experienced by the Millennial generation, while a Christian filmmaker focuses instead on cultural values and fears.
Census data shows that the number of adults between 25 and 29 who moved between March 2012 and March 2013 hit a 50-year low – at 4.9 million, just 23.3 percent, according to One News Now. This was the lowest level since 1963.
"Unfortunately, we've got government policies that are causing us to delay major milestones that other generations enjoyed at our age," Patrice Lee, manager of outreach at Generation Opportunity and visiting fellow at the Independent Women's Forum, told The Christian Post in an interview on Thursday.
In 2011, Generation Opportunity polled 600 young Americans between 18 and 29, and found that 77 percent "are delaying major life changes due to economic restraints." Among them, 18 percent delayed marriage, 23 percent delayed starting a family, 28 percent delayed saving for retirement, and 44 percent delayed buying a home.
"For the month of October, we found that the effective unemployment rate for those 18 to 29 is actually 16 percent," Lee told CP. She argued that the official unemployment number, 10.9 percent, failed to account for the 1.8 million young Americans who have dropped out of the labor force. This number, Lee added, had increased from 1.7 million in September.
"Young people are not able to buy their first home, buy their first car, or move out of their parents' basement," Lee explained.
She argued that new regulations in the Affordable Care Act, also known as "Obamacare," are causing employers to cut back on the number of hours they let employees work. From decreased hours to high cost of living and taxes on top of that, Millennials find that "the little bit they're able to take home every week is getting sucked up by government policies," Lee argued.
Generation Opportunity has encouraged young Americans to "Opt Out" of Obamacare, even going so far as to award the company behind the failed healthcare.gov website, CGI Federal, for keeping Millennials from signing up.
While declining to comment on the Affordable Care Act, Russell Krumnow, managing director of Opportunity Nation, argued that the economic crisis has hit young people hardest, and he also advocated for more efficient government and economic policies to help alleviate their struggles.
"The fastest-growing jobs are so-called middle-skill jobs that require industry certifications and credentials offered by community colleges," Krumnow explained. He cited the Georgetown Center for Education and the Workforce, which estimated that by 2020, two-thirds of all U.S. jobs will require at least an associate's degree. At current levels of education, he claimed, there will be a gap of 5 million jobs.
To solve this problem, Krumnow advocated policy changes to "create more robust education and career opportunities for young adults." Rather than push for increased government spending, however, his organization proposes ways "to more effectively allocate current dollars." Opportunity Nation, Krumnow explained, aims to create opportunity through programs designed to keep students in school and encourage innovation in the job market.
While both Lee and Krumnow pushed for economic and political solutions to the struggles young people face, Michael B. Allen, writer and producer at Riot Studios, argued that cultural forces and individual decisions were to blame. "People value passion and happiness more than pride and self-respect," Allen told CP on Thursday. "They're willing to extend their adolescence and wait until the stars align to do whatever makes them happy."
Allen said young people move less and delay major life decisions due more to cultural values and fears, than the current economic situation. He argued that the most common phrase, when it comes to employment struggles, is "that's not what I want to do."
As a Christian, Allen said that only in some cases would this hesitance be a sin. "If it's due to laziness or fear – you're not trusting God to grow up and be your own man or woman, that probably would be a sin," he acknowledged. But "If you're using an opportunity to adequately prepare to have the career you want or the plan God has for you, that may be wisdom."
"Don't be afraid to take that first step and go out on a limb if it means growing in maturity and wisdom," Allen encouraged his fellow Millennials. He mentioned that Riot Studios' newest film, "Believe Me," deals with this "failure to launch."
Featuring the artist Lecrae, "Believe Me" is set to release next year.