Youth Pastor and Family Killed in Six-Car Pile-Up; 'He Loved God and Loved People,' Head Pastor Says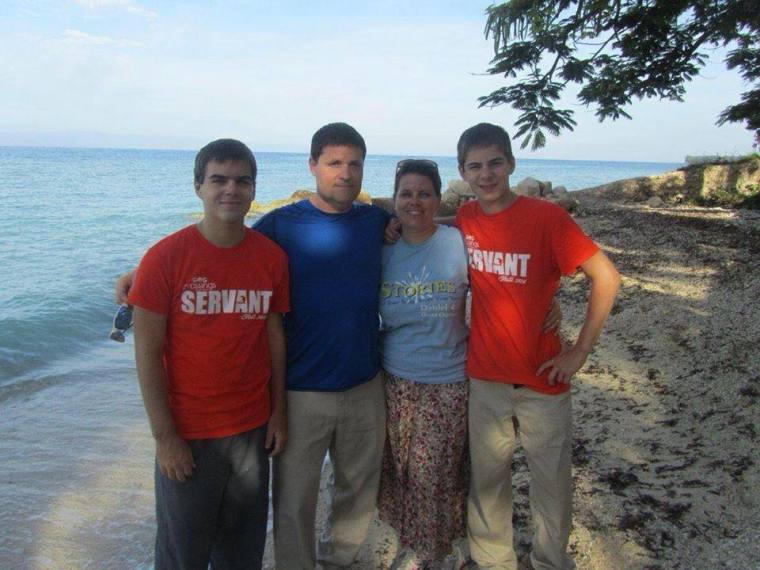 A youth pastor, his wife and his two sons were all killed after being involved in a six-vehicle crash in Tennessee, and one driver has been charged with driving under the influence.
Pastor Michael Cruce, 43, his wife Monica and two sons, Joshua, 17 and Stephen, 14, were killed instantly when two vehicles suddenly stopped on I-40 and Cruce's vehicle, along with four others, slammed into the stopped vehicles. It's believed that Chase Fakes, 24, was under the influence of alcohol. Four other victims in the crash were flown to Vanderbilt University Medical Center for treatment, but the Cruce family all perished.
Michael served as the youth pastor at Rosebower Baptist Church in Kentucky and was described as being dedicated to the church and his calling.
"My son would do everything from be[ing] an associate pastor, to a bus driver, to a janitor, to whatever you needed," his father, J.D. Cruce, told WKRN. "If you needed him to go visit the sick, that's what he did. I'm so proud of my young family. They're going to be missed. Someday we'll get to join him, and that's how we make it through this."
Michael's pastor, Justin Mason, praised the young man for his ministry and passion.
"He's a true man of character, integrity and faith," he told the Tennessean. "He loved God and loved people."
People have begun expressing their grief online, through social media such as Twitter and Facebook. Not a bad word was spoken or written about the youth pastor or his family, but calls went out for prayers for the Rosebower community and the Cruce family.
"Late Friday night @SBTS student Michael Cruce, his wife, and 2 teenage sons all killed in car accident. Entire family instantly with Jesus," @albertmohler tweeted.
"Thoughts and prayers go out to the Cruce family, & so very thankful to learn a lot from Michael during Focus club!" added @maddieford.
Fakes was released on $2,500 bond Saturday morning.