Youth Pastor Charged With Prostituting Teenage Boys, Drugging Them With Crystal Meth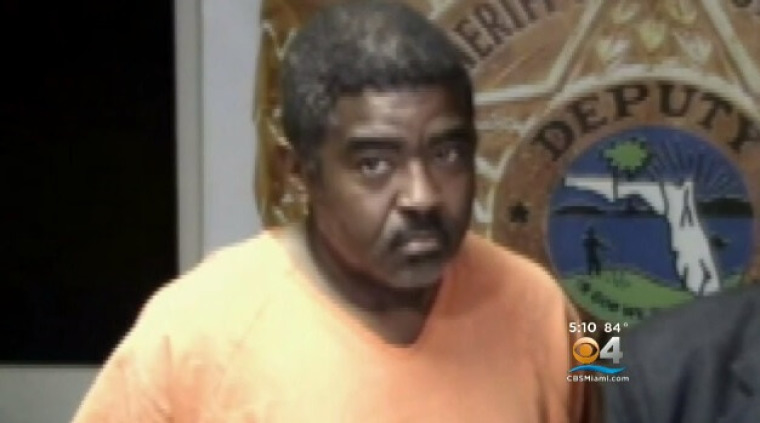 A Florida youth pastor has been arrested and charged with forcing four teenage boys into prostitution by telling them that they could make money modeling and threatening them if they didn't agree to have sex with male clients he met on the internet.
According to a Miami police report, Ron Cooper, who goes by the nickname "Romeo," sex trafficked four boys aged 16 to 18, who were forced to have sex for money at three different Miami-Dade County hotels and at an adult bookstore in Miami.
According to the Miami Herald, the four victims told the police that they met Cooper through a friend and he allegedly offered to pay them for modeling.
When the boys met with the photographer in a hotel room, they were instructed that they needed to engage in sex to get paid. All of the victims said that they had not engaged in sexual activities with other men before meeting Cooper.
Cooper appeared before Judge Mindy Glazer in court on Wednesday for a bond hearing, as he faces charges of human trafficking, having sex with a minor and false imprisonment, according to the Miami-Dade State Attorney's Office Human Tracking Unit.
"We have four victims in this case that have come forward. They have all made similar statements, stating that Ron has forced them to engage in sexual activity with other males against their will," a prosecutor told Glazer in court.
Cooper has also been accused of placing the boys photos on websites like Craigslist and Backpage.com and Badoo.com in order to obtain more clients. Cooper arranged for the boys to meet them at motels and the Miami Playground, an "adult mega store."
According to the police report, Cooper often met the victims at the store. The Herald reports that the boys were not only threatened and blackmailed but also drugged before they took part in the sex acts. The victims told police that Cooper even threatened to kill them.
All the victims said that Cooper would often drug them with crystal methamphetamines to make them sexually aroused. He also allegedly gave them erectile dysfunction pills, anxiety pills and alcohol.
Although the victims charged the clients anywhere from $40 to $100, Cooper routinely stuck around and forced the victims to pay him half or more of what they earned after they were finished.
Along with forcing the boys to have sex with other men, Cooper is also accused of raping and assaulting the boys.
"The boys went through with the sex act because they were afraid of the defendant," the prosecutor said, according to the local CBS affiliate. "The defendant has in the past physically grabbed them and yelled at them in their faces. He also has threatened to go to their families and basically extort them and blackmail them stating that he was going to show them the photographs he had taken and the advertisements for sex he himself had posted."
Glazer ruled that Cooper is a danger to society and will be held without bond.
"We know that there are more victims out there and we are hoping that this press exposure will lead people to come forward," Miami-Dade State County Attorney Katherine Fernandez Rundle told CBS Miami.
According to NBC Miami, Cooper's Facebook page indicates that he is a pastor at the Good News Little River Baptist Church.
The Christian Post attempted to reach out to the Good News Little River Baptist Church to get confirmation that Cooper is a pastor there. However, no one at the church could be reached by phone before press time.
According to an assistant public defender, Cooper is a youth pastor who has been in the community for about three years and is also employed at a Walmart.