Youth pastor fighting for life after fatal crash, family praying for miracle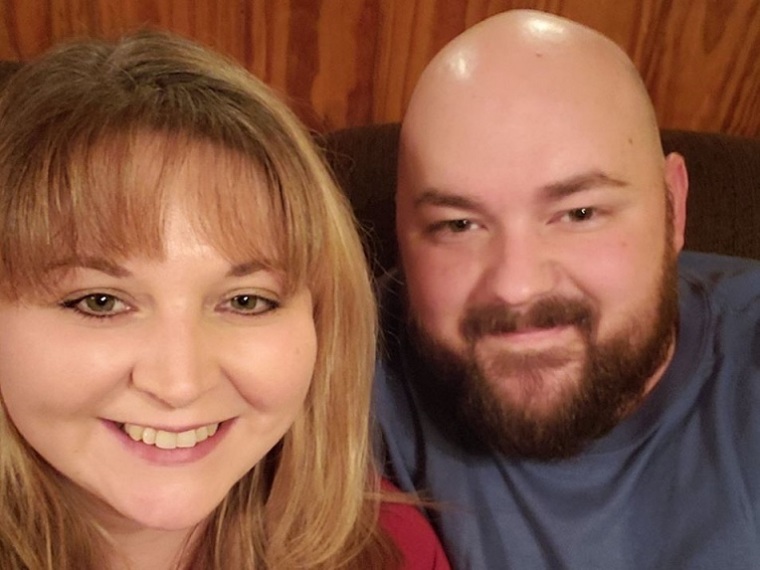 Robert Craig, youth pastor of First Baptist Church of Warren in Texas, is still fighting for his life at a local hospital and his family is praying for a miracle nearly a week since he was involved in a crash that left one dead and several injured.
"I know that without our faith in God, I don't know how we'd get through this situation," Craig's wife Audrey said in an interview with ABC 12 News on Monday. 
Texas Department of Public Safety reported a multiple vehicle crash on US 69 in Tyler County just north of Warren, at about 5:30 p.m. last Wednesday.
The Warren Baptist Church bus that was being driven by Craig, 38, was traveling southbound on US 69 when, according to witnesses, a passenger vehicle pulled out from a driveway in front of the bus.  
In a bid to avoid colliding with the vehicle, Craig tried to maneuver around it but lost control and crashed into a tree.
Some nine people, including six children ranging in age from 9-14, were aboard the bus at the time of the crash.
James Craft Jr., 42, of Woodville, was pronounced dead at the scene while Craig and Doug Sheffield, 62, were transported to hospitals with serious injuries. The children were also treated at separate hospitals but none of them sustained life threatening injuries.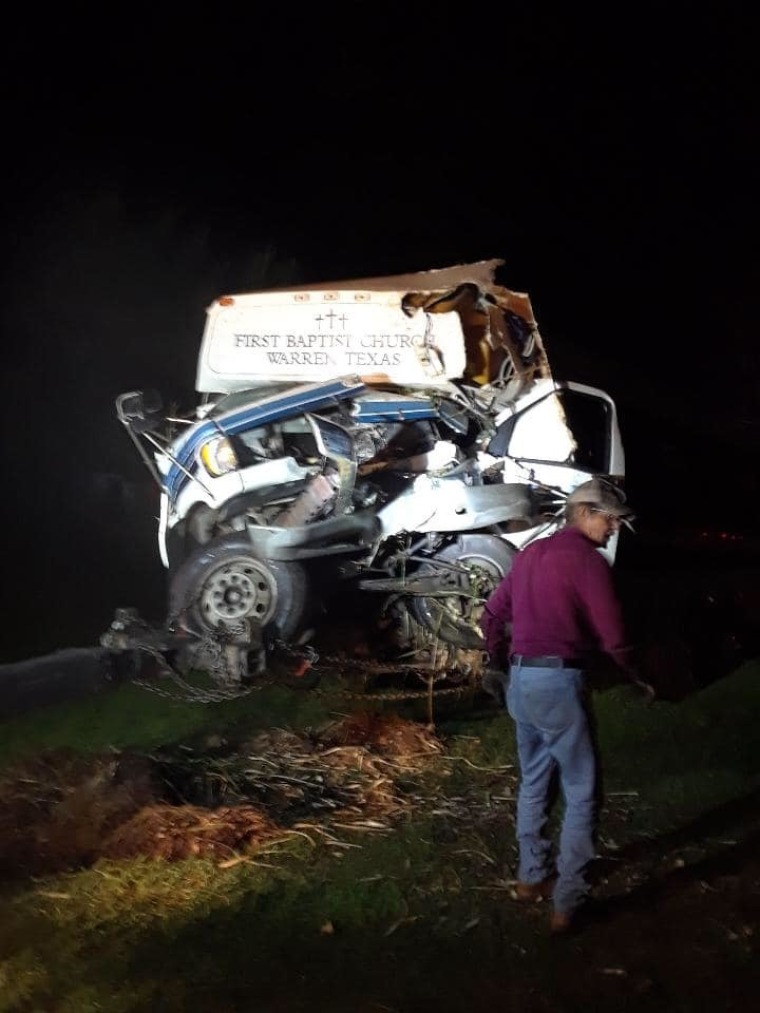 Craig's sister, Ruthie Anne , a registered nurse supervisor at St. David's South Austin Medical Center gave a detailed update on Facebook last Thursday about the extent of her brother's injuries while thanking family and friends for the outpouring of support in the wake of the accident.
"Y'all....Robert, his wife Audrey, and our family cannot fully express our gratitude for the thoughts, prayers, and private messages that have been received during the night! Robert and those involved, have hundreds and hundreds of prayer warriors out there, and it's a blessing to see," she wrote.
"Robert is literally alive by mere inches....inches! If he was just over a tad more.... His head is unscathed! How? We literally don't know how!" she said considering how mangled the front of the church bus was from the accident.
"…Robert was conscious the entire time, therefore he endured excruciating pain, as his legs were completely mangled. His foot was underneath the engine block, and burning. The only thing that saved his foot probably from more severe injury other than a break, was the fact that he had thick leather boots on. He normally doesn't wear those boots.... we're thankful he chose to," she wrote.
Craig's wife told ABC 12 that at the time of the accident he was transporting the children to church for Bible study. She is confident however that her husband will recover and continue doing God's work.
"There is nothing that will keep him away from [God's work] no matter even if it's something extreme as this," Audrey said. "He's going to go …right back to doing what he was before."
In a Facebook update on her husband's recovery Monday Audrey said: "The doctor talked to me this morning and said that Robert has shown some improvements in his lungs again today! GOD IS GOOD! He will still be intubated and sedated for a few days, but they are supposed to try to start decreasing sedation today and start a feeding tube. He still has a very long way to go, but God is answering all of our prayers. Continue to lift him up, and I cannot thank everyone enough for all of the prayers, love, and concern that you have expressed to all of us so far."
She is currently seeking to raise $10,000 in a GoFundMe campaign to help cover her husband's medical bills. As of Tuesday morning, more than half of the amount was raised.