YouTube 'Restricts' PragerU's Video on Planned Parenthood Hours After Its Release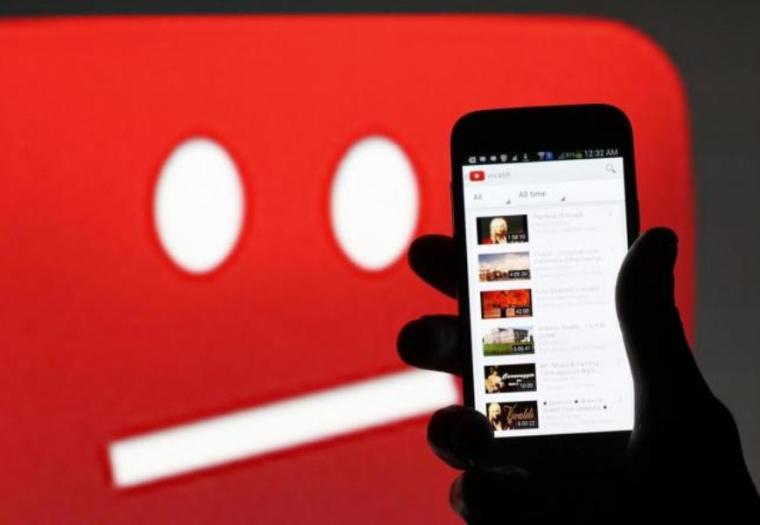 The conservative nonprofit PragerU is voicing its aggravation once again after the Google-owned video sharing platform YouTube "restricted" its newest video on Planned Parenthood just hours after it was posted.
On Monday, PragerU posted a video to YouTube titled "What You Need to Know about Planned Parenthood." The video featured prominent pro-life activist, Lilia Rose, president and founder of the national pro-life group Live Action.
In the five-minute video, Rose warns about the "deceptions" the nation's largest abortion business uses to fool the public into thinking that it's a "healthcare provider." Rose even debunked some of the abortion giant's claims.
Rose specifically called out Planned Parenthood's statistic that abortion comprises just 3 percent of the services it provides nationwide. Rose argued that Planned Parenthood achieves this number by racking up the "discrete clinical services" it offers to women who ultimately go through with abortions.
"There are many other services provided during the abortion process that Planned Parenthood claims as discrete clinical interactions," Rose said in the video. "In this way, Planned Parenthood has been able to rack up 9.5 million of these so-called services each year."
Rose even pointed out that The Washington Post even admits that Planned Parenthood's 3 percent figure is "misleading."
Hours after the video was posted, PragerU took to its Twitter page to explain that the new video has suffered the same fate that many of its other videos have — it was classified by YouTube as "restricted."
This means that if a user has their privacy settings set to "Restricted Mode," they will not able to watch the video. The Restricted Mode setting is one regularly used by parents to prevent their children from accessing inappropriate material.
"Well, that didn't take long," @PragerU tweeted. "@YouTube has already restricted our new video about Planned Parenthood — just hours after we released it."
YouTube's policy states that "videos containing potentially mature content will not be shown to viewers who have Restricted Mode turned on."
Mature content includes things such as drugs and alcohol, sexual situations, violence, mature subjects, profane and mature language and incendiary and demeaning content."
"Some videos don't violate our policies, but may not be appropriate for all audiences," YouTube's policy on the Restricted Mode setting states. "In these cases, our review team may place an age restriction on the video. Videos that are age-restricted will not appear for users that have Restricted Mode turned on."
The Christian Post reached out to Google and YouTube for comment on PragerU's new video. A response is pending.
In a later tweet, PragerU stated that there are over 528,000 videos on YouTube on the subject of Planned Parenthood that aren't restricted.
YouTube has classified at least 40 other PragerU videos as "restricted." Such videos include, "How Iraq War Was Won and Lost," "Gender Identity: Why All the Confusion?," "Radical Islam: The Most Dangerous Ideology," and "Israel's Legal Founding."
PragerU launched an online petition calling on YouTube to remove its videos from the "restricted" category.
"Conservative ideas are under attack," the petition argues. "YouTube does not want young people to hear conservative ideas as they currently list over 40 PragerU videos — over 15 percent of our entire collection — under 'restricted mode' making it difficult for many young people to access our videos. Many families enable restricted mode in order to keep inappropriate and objectionable adult and sexual content away from their children, not to prevent them from watching animated, age-appropriate, educational videos."
The PragerU petition has been supported by over 452,000 people. Last year, PragerU filed a lawsuit against Google and YouTube claiming censorship and discrimination. 
YouTube has also been accused of using its advertising policy to unfairly demonetize Christian conservative videos and prevent Christian conservative figures and organizations from making advertising revenue off YouTube's ad platform.
The Christian Post recently analyzed YouTube's ad policy. You can read more about that here.