Zombie Apocalypse or Sign of the Devil? Attacker Preached Bible to Friends Says Girlfriend (PHOTO)
The recent cannibalistic attack of a man, whose face was eaten off, has prompted concerns of a real life zombie apocalypse. Those who knew the attacker however, say that he was "battling the devil."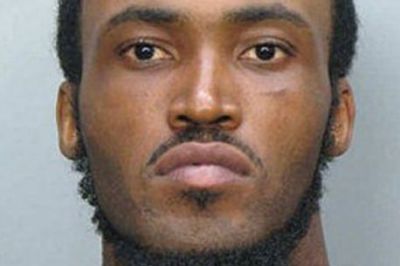 While some believe that talks of a zombie apocalypse belong in a sci-fi novel, recent incidents have raised concerns for some conspiracy theorists who believe that an actual zombie attack may be imminent.
Two other incidents in May resulted in arrests when an Illinois man bit the cheek of an 18 year-old girl. Only two days later a California man bit the tip off of his cousin's nose. Nothing however, compared to the Saturday attack in Miami when Rudy Eugene was shot and killed after eating the entire face off of his victim, from forehead to mouth, leaving only the man's goatee. But for those who were close to the attacker, Rudy Eugene was not some sort of crazed monster; he was a regular human being.
"Something happened out of the ordinary that day. I don't want him to be labeled the Miami Zombie," Eugene's girlfriend, who asked to remain anonymous, told the Miami Herald. "He was a person. I don't want him to go down like that."
According to Eugene's girlfriend, the "zombie" suspect was a sweet person and even had a strong relationship with God.
"If someone was lost or didn't know God, he would tell them about him," she said. "He was a believer of God."
Joe Aurelus, a man who had been friends with Eugene since the two were teenagers, admitted that Eugene had been struggling with work and his personal life.
"He was going through a lot with his family," Aurelus told the Miami Herald.
Both friend and girlfriend also revealed that Eugene had been a heavy marijuana user, but his girlfriend denies that he ever used any other type of hard-core drug. Instead she blames the attack on either Eugene being drugged, or a supernatural occurrence.
"Rudy was battling the devil," Aurelus told the Herald.
Eugene's girlfriend says she searched for him for nearly two days after he left her apartment Sunday morning, with a kiss on the lips and an "I love you."
"I was worried. I couldn't do anything. I just kept calling the phone," she said. "I left messages saying, 'Rudy, call me, I'm really worried.'" She discovered Monday, that the man responsible for the attack was actually the man she called, "My baby, my heart."
"I'll never be the same," she said.
ZOMBIE ATTACK IN MIAMI FOOTAGE ! (Surveillance Video)
SOUTH BEACH CANNIBAL IDENTIFIED - Rudy Eugene - Face Eating Man Shot by Police