5 highlights from Ketanji Brown Jackson's confirmation hearings
Defining a woman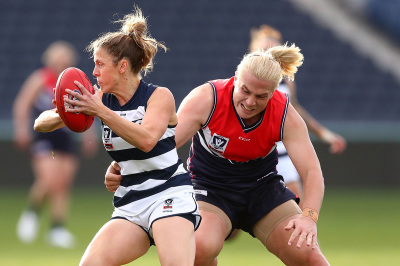 Republican Sen. Marsha Blackburn of Tennessee grilled Jackson over gender differences in light of recent controversies surrounding the participation of biological males who identify as women in women's sporting events.
Blackburn asked if there were "are physical differences between men and women that are enduring."
"The two sexes are not fungible. A community made up exclusively of one sex is different from a community composed of both," Blackburn said, quoting the late Justice Ruth Bader Ginsburg.
"Do you agree with Justice Ginsburg that there are physical differences between men and women that are enduring?" Blackburn asked. 
"Senator, respectfully, I am not familiar with that particular quote or case, so it's hard for me to comment," Jackson said. 
The senator responded by asking the judge if she could "provide a definition for the word' woman.'"
"No, I can't," responded Jackson. "Not in this context. I'm not a biologist."
As a follow-up, Blackburn said, "you believe the meaning of the word ​'woman'​ is so unclear and controversial that you can't give me a definition?"
"In my work as a judge what I do is I address disputes," Jackson said. "If there's a dispute about a definition, people make arguments, and I look at the law and I decide."
Earlier in the exchange, Blackburn asked the nominee if she agrees that "schools should teach children that they can choose their gender."
"Senator, I am not making comments about what schools can teach," Jackson responded.