'She felt guilty': Nancy Pelosi asks priests to perform 'exorcism,' 'prayer' at her home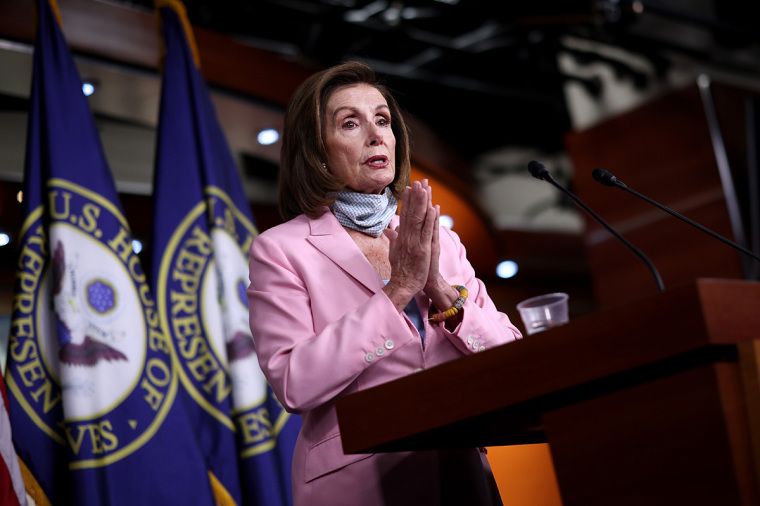 After a man wielding a hammer attacked her husband, Paul, inside their San Francisco home, former House Speaker Nancy Pelosi reportedly had priests perform an "exorcism" on her residence. The California Democrat's filmmaking daughter, Alexandra, said her mom "felt really guilty" after the attack.
New York Times columnist Maureen Dowd wrote in an opinion piece published last weekend that she recently met with Pelosi and her daughter, who told her that an exorcism was performed in their house.
"The fact that they were after me and then they hit him," Dowd quoted Pelosi as saying, referring to the attack on Paul Pelosi last October. "He's a strong person, athletic. This has been tough. It's going to be about three or four more months before he's really back to normal," Nancy Pelosi reportedly said.
Speaking about her mother, Alexandra was quoted as saying: "I think that weighed really heavy on her soul. I think she felt really guilty. I think that really broke her. Over Thanksgiving, she had priests coming, trying to have an exorcism of the house and having prayer services."
The New York Post spoke with Fr. Arturo Albano, the pastor of St. Vincent de Paul Church, which is Pelosi's local parish, and he stated that no one from his staff was involved in any exorcism or priest services that were allegedly performed at her home.
"As far as I know, no exorcism or priest services were performed at her home," Albano was quoted as saying.
David DePape, a Berkely resident, was arrested for breaking into the couple's home in San Francisco's Pacific Heights neighborhood. He reportedly pulled a hammer from Paul, 82, and "violently attacked" him. When inside the home, DePape was reportedly heard yelling, "Where is Nancy?"
Paul Pelosi made a 911 call from the bathroom, and when police arrived, they found DePape and Paul Pelosi struggling over a hammer. Then, the suspect pulled the hammer away from Pelosi and "violently assaulted" him, police said at the time.
Paul reportedly suffered a skull fracture and serious injuries to his right arm and hands. The White House called the attack "horrible," and said President Biden "is praying for Paul Pelosi and for Speaker Pelosi's whole family."
DePape, who is facing charges on a litany of crimes for which he pleaded not guilty, including attempted homicide and first-degree burglary, is an illegal immigrant originally born in Canada who emigrated to the U.S. about 20 years ago.
Independent journalist and former California gubernatorial candidate Michael Shellenberger reported on his Substack account that DePape "lived with a notorious local nudist in a Berkeley home, complete with a Black Lives Matter sign in the window and an LGBT rainbow flag, emblazoned with a marijuana symbol, hanging from a tree."
According to Shellenberger, "a closer look reveals the characteristics of a homeless encampment, or what Europeans call an 'open drug scene.'"
"In the driveway, there is a broken-down camper van. On the street is a yellow school bus, which neighbors said DePape occasionally stayed in. Both are filled with garbage typical of such structures in homeless encampments. People come and go from the house and the vehicles, neighbors say, in part to partake in the use of a potent psychedelic drug, ibogaine," he added.