Christian soccer star Christian Atsu buried under rubble after massive earthquake in Turkey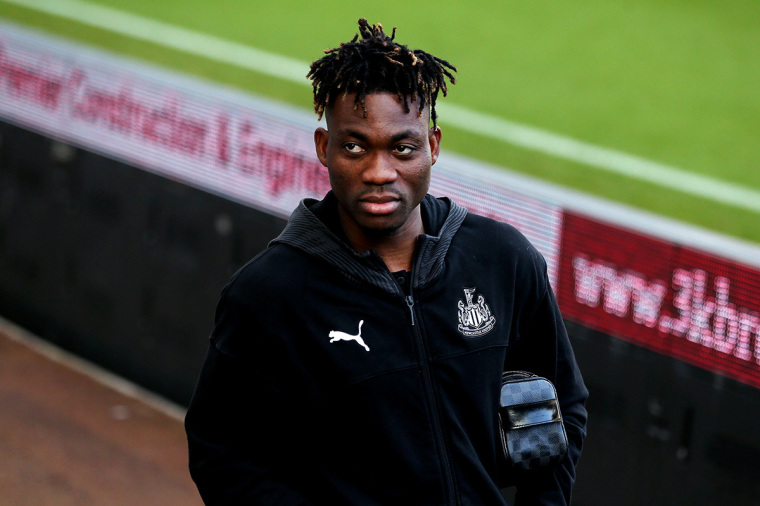 Hours after scoring a last minute goal to give his Turkish team Hatayspor a 1-nil victory over Kasımpaşa on Sunday, devout Christian soccer star Christian Atsu is now among an unknown number of people still buried under rubble in the aftermath of a massive earthquake that has left at least 2,600 people dead in Turkey and Syria.
The United States Geological Survey said the magnitude 7.8 earthquake, which is the strongest earthquake to hit Turkey in more than 80 years, struck a densely-populated area of southeastern Turkey at 4:17 a.m., The New York Times reported. In addition to Syria, the earthquake was also felt in Cyprus, Egypt, Israel and Lebanon.
Hatayspor is located in Hatay Province, Turkey, which is about 100 miles away from Kahramanmaras Province where the earthquake struck. The Turkish Star, reported that Hatayspor players Burak Öksüz and Bertuğ Yıldırım were rescued from the rubble along with technical team members Ekrem Ekşioğlu and Osman Ateş.
Hatayspor player Kerim Alici managed to save himself but Christian Atsu, a Ghanian national who played for English soccer clubs like Chelsea before joining the Turkish club last September, remains trapped under rubble along with sporting director Taner Savut.
As news of Atsu's predicament spread online, many of his supporters, such as former Ghanaian President John Dramani Mahama, urged others to join him in prayer.
"Let's continue to pray for our brother, Christian Atsu, and his club director. The city of Hayat is in the region affected by the earthquake. Let's continue to pray that God spares their lives," Mahama noted in a statement on Twitter Monday morning.
In an earlier interview with Ghana Sports Online, the now 31-year-old father of three who was a member of Hillsong Church's Newcastle campus in the U.K., talked about how his faith in God shaped his life.
"As far as I'm concerned, God brings people into our life to help us move forward. This is what has been happening to me. I've been praying to God to bring people into my life to help me move forward, and it has been happening to me," he said. "Even in my worst times, I got to know good people who try to help me move forward."
He said though he had a difficult childhood as one of 10 siblings, he learned by the time he was 16 how to live by the Christian principles his parents raised him with.
"Sometimes I found it difficult to go to church. But from 16 years, I think I was already a grown-up guy. It's not just about going to church, it's a way of life. The way you treat others, the way you help others, the way you live life, you understand?" he said. "The way you imitate the life that Jesus Christ was living."
Turkish Vice President Fuat Oktay said earlier on Monday that the death toll at that time in Turkey was 1,541, and the 10 cities that could be declared a disaster zone would be evacuated.
"It is disaster to happen once a century," he said, according to the New York Times.
Reacting to the tragedy along with many world leaders Monday, Pope Francis urged prayers for the victims.
"I was deeply saddened to learn of the huge loss of life caused by the earthquake in #Türkiye and in #Syria," he said in a statement on Twitter. "Entrusting those who have died to the loving mercy of the Almighty, I pray for the emergency personnel involved in the ongoing relief efforts."