2020 Tokyo Olympics News: Japan to Offer a Different Kind of Heavenly Spectacle
2020 Tokyo Olympics News: Japan to Offer a Different Kind of Heavenly Spectacle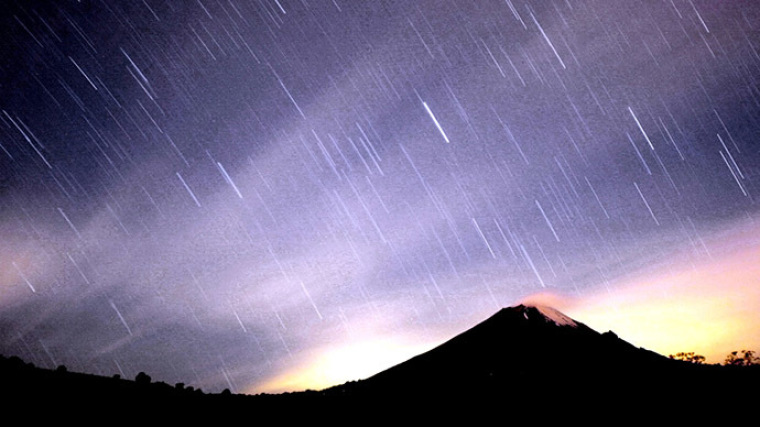 Japan is looking to go beyond having a massive pyrotechnic display to open up the upcoming 2020 Olympics in Tokyo. Thanks to a homegrown startup company, spectators from every corners of the world might finally see a man-made meteor shower falling in the heavens during that day.
The company responsible for honoring the event is the Japan-based tech firm Star-ALE which, in collaboration with partner corporations, universities, and research institutions, is hoping to develop "cutting-edge technologies" in "space-age entertainment," as stated in their official website.
The artificial meteor display is called the Sky Canvas light show and it involves launching microsatellites carrying about 500 to a thousand pieces of advanced objects called "source particles." When these particles are released and eventually re-enter the Earth's atmosphere during the occasion, they are expected to ignite and begin "plasma emission" to become a shooting star, Star ALE further explained the mechanism.
At an approximate altitude of 35 up to 50 miles, the skies will literally be bathed with "shooting stars" which can be seen by close to 30 million spectators.
Each of these man-made heavenly bodies cost about $8,000 or a million in Japanese money. This excludes the operating costs for launching the microsatellites which they plan to commence in late-2017, one craft per year.
In an earlier interview with Lena Okajima, who holds a Ph.D. in astronomy and chief scientist of ALE, they are looking to create that one celestial show that has never been witnessed before.
"I'm thinking of streams of meteors that are rare in nature," Okajima said, according to phys.org. "It is artificial but I want to make really beautiful ones that can impress viewers."
"I'm very excited about this project, not only because it will turn my childhood dream into a reality, but also because it can contribute to fundamental scientific research in a new form without relying on public funds and donations," she added.
Stay tuned for more updates.