$317M Powerball Jackpot Announced With $176 Million Cash Payout
$317M Powerball Jackpot Announced With $176 Million Cash Payout
There is $317 million up for grabs this weekend on the Powerball lottery.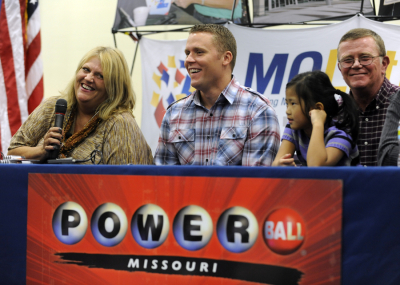 The numbers have rolled 10 times since Aug. 10 without a single winner being announced. On Wednesday, another loss turned into massive winnings as the total jackpot stretched to $317 million.
Tickets for lottery cost $2 a piece, with the optional $1 add-on for those who want to take their chances on non-jackpot prizes and increase their odds. A total cash reward for $317 million would come to at least $176 million.
The numbers drawn on Wednesday night were 11-19-33-42-52, and the Powerball selected was 33. While some tickets matched a few numbers, earning a few thousand dollars in prizes, no one was lucky enough to strike gold.
The last Powerball jackpot winner was on Aug. 7 when a $448 million jackpot was up for grabs. Three winners were announced for the pot -- two from New Jersey and one from Minnesota.
In May, Gloria MacKenzie took home one of the biggest single-winner jackpots in history, worth over $5 million. It appears that MacKenzie's win was by chance, but some winners in the past have attempted to play the Powerball with more strategy. Three main strategies include tracking, wheeling, and pooling.
"Numbers that appear often in a certain game are called hot numbers. Some players will play these hot numbers exclusively on the assumption that since they have appeared often in the past, they should appear again in the future," TLC explained.
Making the strategy more complex, trackers also follow "cold numbers" or ones that haven't hit in a long time. The idea is similar to roulette: if a black number hasn't hit in five rounds it seems like a safe bet to throw money on black. Wheeling involves playing the same set of numbers from multiple tickets in different arrangements.
A more popular method, however, is "pooling." The "pooling" method involves a number of people getting together to share the expense of tickets in order to buy more tickets. A Maryland woman and her McDonald co-workers attempted this method last year. After a winning ticket was announced, the woman lied about being the winner and refused to share her winnings, causing mass controversy. It was not until later that the actual winner turned up.
Here is a related video:
Million-dollar Powerball ticket sold in Braddock