All-Female Superhero Movie Eyed for Marvel Cinematic Universe Phase 4
Could the Marvel Cinematic Universe (MCU) develop an all-female superhero movie for its Phase 4? Tessa Thompson, who starred in "Thor: Ragnarok" (2017), believes it's highly possible and naturally, she supports the plan all the way.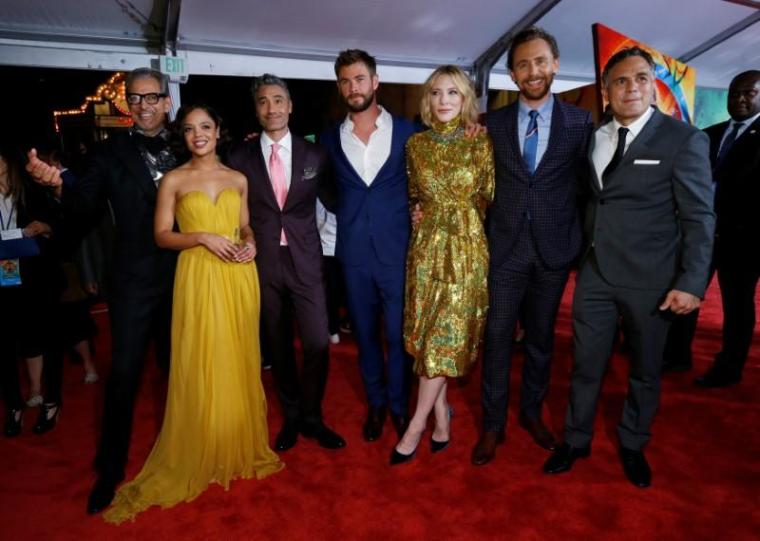 The actress shared to the press her hopes for an all-female MCU film while promoting her latest movie "Annihilation." She based her belief on her actual experience of working for the studio.
"I can tell you that Marvel is hugely collaborative," the actress stated. "I think [Marvel boss] Kevin Feige is really excited by the idea."
Thompson also said that Marvel brought in her badass character, Valkyrie, to "Thor" and will be showing more fierce women characters in the upcoming movie "Black Panther." She knows the studio has interest in more female superheroes with the production of "Captain Marvel" with Brie Larson and the development of "Black Widow" with Scarlett Johansson.
"I'm not Marvel so I can't make it happen," Thompson cautioned, before adding, "There's an interest in having women at the forefront of this phase. I feel like it's hopeful, who knows?"
It's not the first time Thompson shared her belief that MCU will be developing an all-female superhero film in the future. On the red carpet of "Black Panther," the actress told Entertainment Tonight that a lot of women characters are taking over MCU Phase 4; they're in the center of many Marvel films.
"The women rule supreme; they always have," Thompson said. "But I think we'll see in the next phase that really translate on screen in a real way."
Marvel has always remained tight-lipped about its plans but Thompson might be right on the mark about the MCU's future. Feige implied to Vanity Fair that he regrets Marvel has not yet achieved the success of DC's "Wonder Woman" with Gal Gadot at the box office and in pop culture. He has hopes, however, that one of Marvel's upcoming female-led movies will break the records as well.