Amanda Bynes Planning On Making a Major Hollywood Comeback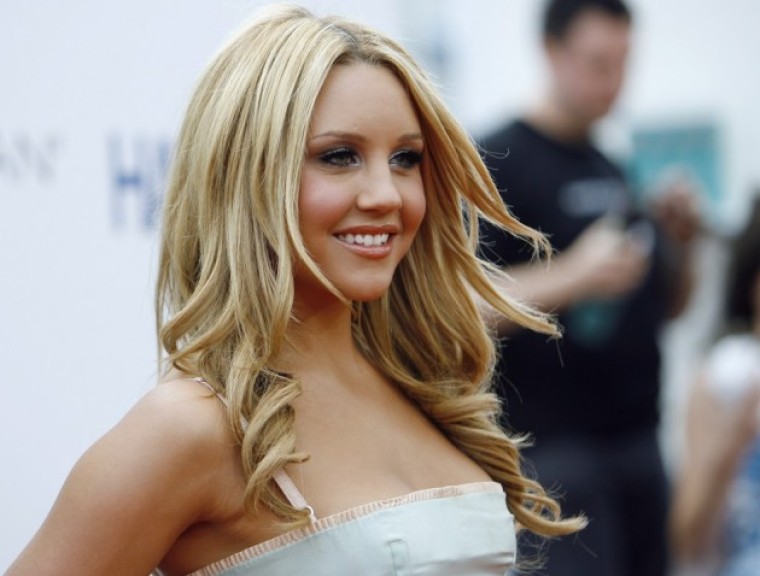 Amanda Bynes is getting her acting career back on track.
The "She's the Man" star is reportedly planning on making "a triumphant return" to Hollywood after struggling with a troubled past, Us Weekly reported on Sunday. "Amanda is going to be graduating from fashion school this summer," an insider told the media outlet. "She is doing so well and is very excited about the next chapter of her professional life."
Bynes' rising career came to an end following two hit-and-runs and a DUI in 2012. The next year, she was arrested for throwing a bong out of a window of her 36th-floor apartment in New York City.
She entered rehab and was placed under an involuntary psychiatric hold in 2014. Her mother was given temporary conservatorship over the troubled Hollywood actress. However, things have begun to change for the 31-year-old. She entered Los Angeles' Fashion Insitute of Design & Merchandising in 2015 and is now close to finishing her degree.
News of Bynes' plans to return to the show business came just days after she returned to Twitter. Over the weekend, the "All That" alum shared a photo of herself having a fun dinner with two female pals.
"Dinner with friends at Girasol," she wrote alongside the snap — her first since April 2017.
Of course, the latest news about Bynes should be taken with a grain of salt since it came from an unnamed source. It's worth noting though, that it does actually echo a statement made by Bynes last summer.
In June of last year, Bynes agreed to appear on YouTube show Hollyscoop and gave a rare interview. She mentioned at the time that she missed acting and was planning to return to her former profession.
Bynes also talked about putting more focus on small screen gigs for now, hoping to land guest spots on shows currently on air and eventually starring in her own program.