Amber Portwood Gives Custody to Gary to Avoid Court Order (VIDEO)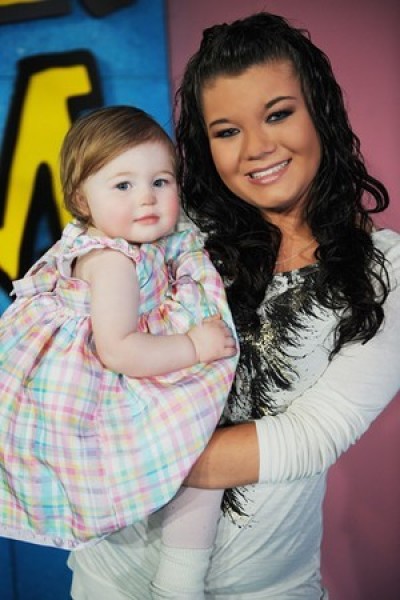 In the second-to-last series finale of "Teen Mom" featuring Amber Portwood, the last moments leading up to Portwood's 5-year prison sentence are revealed.
Amber Portwood, 22, will be spending the next five years in prison after squandering away an opportunity to complete her sentence at a drug rehab. While news about Portwood's decision and inevitable regret over it has been covered by the media, for the first time last night, moments leading up to Portwood's current situation were revealed.
Portwood's story begins with her visit to ex Gary Shirley's house as he goes over where their daughter Leah will be sleeping in her new room. Shirley also points out a backyard with room for a swing and talks to Portwood about daycare, which will cost $800 a month. Portwood admits that she doesn't have the other half and Shirley offers to put up the full amount.
In the next scene, Shirley is taking Leah to school, Portwood picks the toddler up afterwards and spends a few hours with her when she has to drop Leah off at Shirley's house again. Leah throws a fit about Portwood leaving as Leah says "I need you." Portwood was forced to leave after a "no contact" order from Shirley.
 "She loves her mommy," Shirley says in the next scene.
Portwood agrees to give Shirley physical custody of Leah because it is the only way to avoid Child Protective Services and to get rid of the "no contact" court order.
"If you get custody of her no contact order is dropped and the CPS is gone?" Portwood asks.
"Right, I'm just trying to protect her," Shirley states. "If you have no objections then I want to get custody. I am not going to keep her from you. You are going to be able to see Leah whenever you want."
"Ok," Portwood responds.
Amber Portwood Gives Custody to Gary to Avoid Court Order