American Horror Story Season 4 Spoilers, Premiere Date: Emma Roberts Instagram Posts Photo Giving Behind Scenes Look
"American Horror Story" Season 4 is close to reaching its premiere date, and "Freak Show" is set to air this coming week; fans of the hit horror TV series are already licking their lips in anticipation of the new season.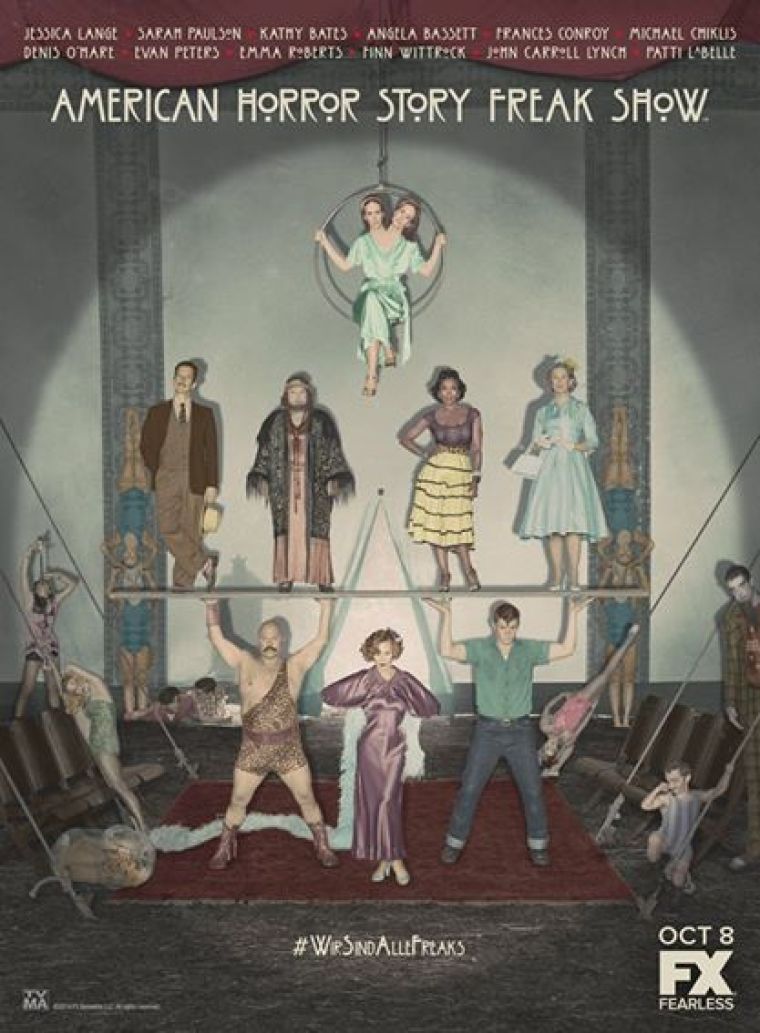 The Season 4 premiere date of American Horror Story will land on Wednesday October 8, 2014, and whetting the taste buds of fans, cast member Emma Roberts has teased fans with some behind the scenes pictures from the set via her Instagram.
Roberts will play Maggie Esmerelda in the new season, who is a fortune teller in the show. She released a photo of herself along with another actress featuring in the new season of the hit FX series - 20-year-old Jyoti Amge, who is appearing in the fourth season in the role of Ma Petite, the world's smallest woman.
The Guinness Book of World Records confirmed Amge as the smallest woman in the world on her 18th birthday, when they recorded her at the height of 2 feet and 0.6 inches. She reportedly has a growth condition called achondroplasia.
According to Roberts, "Freak Show" will be much scarier than previous season "Coven." Comments like that have built up even more anticipation among horror show fans.
"I have to say, 'Freak Show' is really scarier," she explained to E! News. "I read the script and I was having nightmares."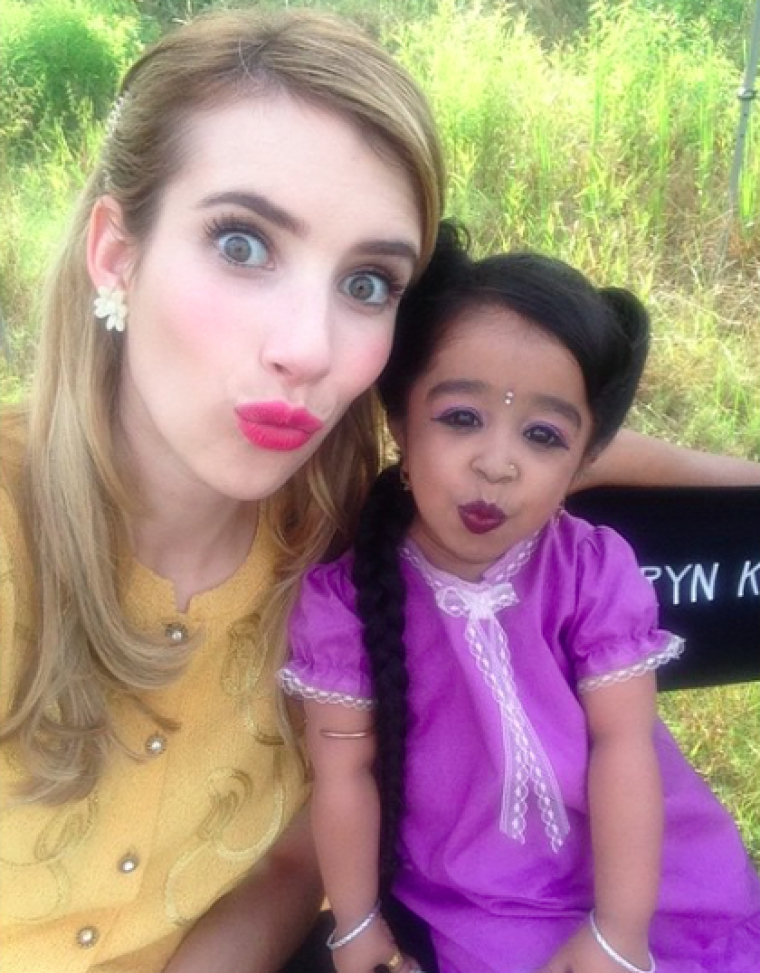 The mastermind behind the FX series, Ryan Murphy, has also indicated that even cast members have been spooked out by the new season: "Two crew members told me they have had nightmares about this clown since we started shooting -- and they're not even scared of clowns. I think he's pretty extraordinary because, when you see why he's a clown and why he's wearing the mask … just you wait."
"I'm worried that people are going to have cardiac arrests," he continued.
American Horror Story Season 4 premiere will air Wednesday, Oct. 8, at 10 p.m. ET.