Anne Frank Diary 'Pornographic,' Claims Mom - Demands School Drop Book From Curriculum (VIDEO)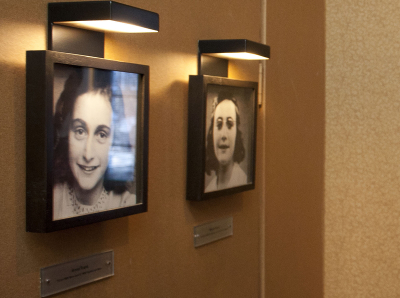 The Anne Frank Diary is 'pornographic' according to one mother who has lodged a formal complaint over the book being used in school to educate her own child.
Mom, Gail Horalek, has filed a formal complaint against her daughter's school district over its use of the Anne Frank Diary, saying that many of the passages contained in the book are far too graphic for seventh graders like her daughter.
The mother highlights one part of the book in which Frank discusses discovering her genitalia, and Horalek has said it is akin to pornography, and is completely inappropriate for her child and her schoolmates.
She has complained that Meads Mill Middle School should have asked parents to sign a permission slip before they assigned the book to the children to read, due to the content.
She has said, "The problem is the school is giving the seventh graders inappropriate material and not explaining it to the parents," according to the Northville Patch.
Horalek has explained that the school has sent permission slips home for parents to sign when they have looked to use various other books and films that may contain strong material that some could deem "inappropriate."
The mother said, "If they watch any kind of movie with a swear word in it, I have to sign a permission slip."
Other parents she has spoken to were unaware of the content in some of the passages, she claims. The mother admits that she only found out herself about the passages when her daughter came to her saying that she felt uncomfortable about the content of the book she was reading for school.
Horalek has now demanded that the book be removed from the curriculum: "It doesn't mean my child is sheltered, it doesn't mean I live in a bubble and it doesn't mean I'm trying to ban books."
The Anne Frank Diary in fact comes in different versions, with an uncensored version and a full version. Horalek's school district used the uncensored version.
In another incident in 2010, Culpeper County public school in Virginia stopped assigning the uncensored version due to some of the content in the full version of the diary.