Assassin's Creed: Rogue Release Date: PC Version Coming in the Next Few Weeks
Assassin's Creed: Rogue Release Date: PC Version Coming in the Next Few Weeks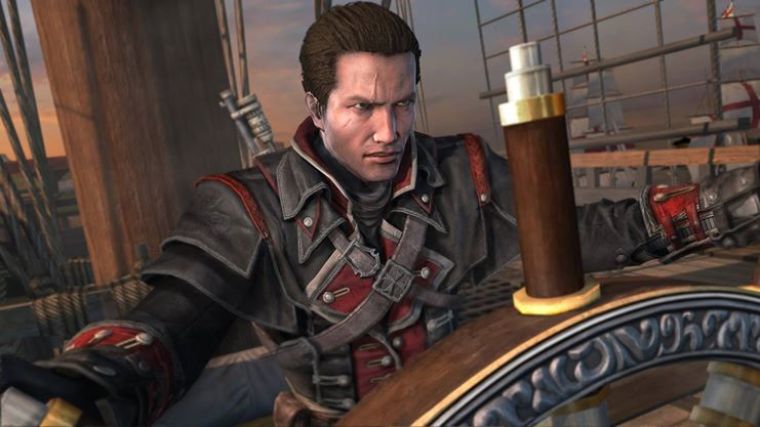 "Assassin's Creed: Rogue" will be released in PCs on March 10.
Players who would like to acquire the game from Ubisoft will need an operating system of Windows 7 SP1 or Windows /8.1 only for 64bit versions. The processor must be Intel Core2Quad Q6600 @ 2.4 GHz or AMD Athlon II X4 620 @ 2.6 GHz.
As for the memory, "Assassin's Cree: Rogue" will require at least 2 GB of RAM. Graphics must be nVidia GeForce GTS40 or AMD Radeon HD5670 with 1042MB of VRAM. Another option is Intel HD4600 to run the game.
The DirectX must have version 10 and the hard drive must have an available space of 12 GB. The sound card must be compatible with DirectX and has the latest driver.
At the time of release, "Assassin's Creed: Rogue" has supported video cards such as NVIDIA GeForce GTS 450 or higher versions namely GeForce 500 to 900 series. It can also be AMD Radeon HD 5670 or more advanced Radeon HD in R7, R9, 6000 or 7000 series. Intel HD4600 and HD5200 will also be compatible with the game.
Some gaming laptops can also support the game but there are no requirements revealed since "Assassin's Creed: Rogue" is officially a PC game. The upcoming game will feature the 18th century, which means that the occurrences happened between "Assassin's Creed 3" and "Assassin's Creed 4."
The lead character is named Shay Patrick Cormac who is an assassin that decided to "become a Templar." Shay will explore New York City, the river valley and the North Atlantic in search for his former colleagues. Players can enjoy diverse choices of weapons and new abilities but a multiplayer game is not available in this chapter.
Ubisoft also declared that "Assassin's Creed: Rogue" will feature eye tracking tool. With the eye tracker, players can explore the open world without compromising their preferred positions. This feature will give the players a "good control of the game."
Fans can check the trailer of "Assassin's Creed: Rogue" to get a glimpse of the upcoming game.