Beyonce Second Baby: 'I Would Definitely Like Another' (VIDEO)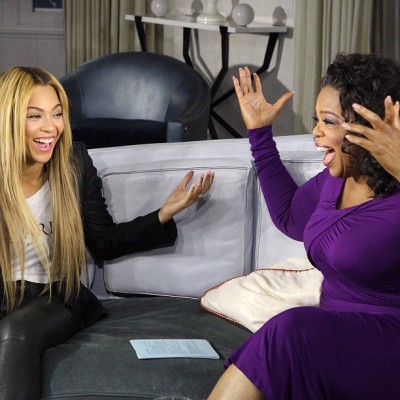 Beyonce has admitted in a recent interview that she is looking forward to having a second child with husband Jay-Z.
The pop star, who gave birth to her first daughter last January, openly announced during an interview on "Oprah's Next Chapter" that she was looking forward to having another child.
"I would definitely like another," she told Oprah during a promotional interview for her upcoming documentary, which delves into the singer's personal life. The "Single Ladies" singer also revealed that being a wife and mother had changed her for the best.
 "I would not be the woman that I am if I did not go home to that man," she said of her husband, Jay-Z, whom she has been married to since April 2008. "Just to have someone that you just like. You know? It's so important. It's someone who is honest."
One-year-old Blue Ive, who Beyonce described as "hilarious and smart," has also given her mother similar inspiration.
"My daughter introduced me to myself. Motherhood made everything make sense," the "Irreplaceable" singer added.
Although she admits to having struggled with weight gain during pregnancy, telling Oprah that she was surprised to have gained 60 extra pounds, she has also in the past described childbirth as a remarkable experience.
"Nothing can describe the feeling. You have the instant connection once you know your child is growing inside you, but when you hold it for the first time, the words can't be found," she told Star Magazine last year after rumors surfaced that she was pregnant with a second child.
While being clear on wanting more children, however, the singer still appears uncertain of how many children she would like.
"I definitely want to have more [children]! I don't know how many. God knows I don't know yet," she told E! News.