Beyonce Time Magazine Cover: Singer Reveals Mom Tina, Blue Ivy Are 'Most Influential' in Her Life (VIDEO)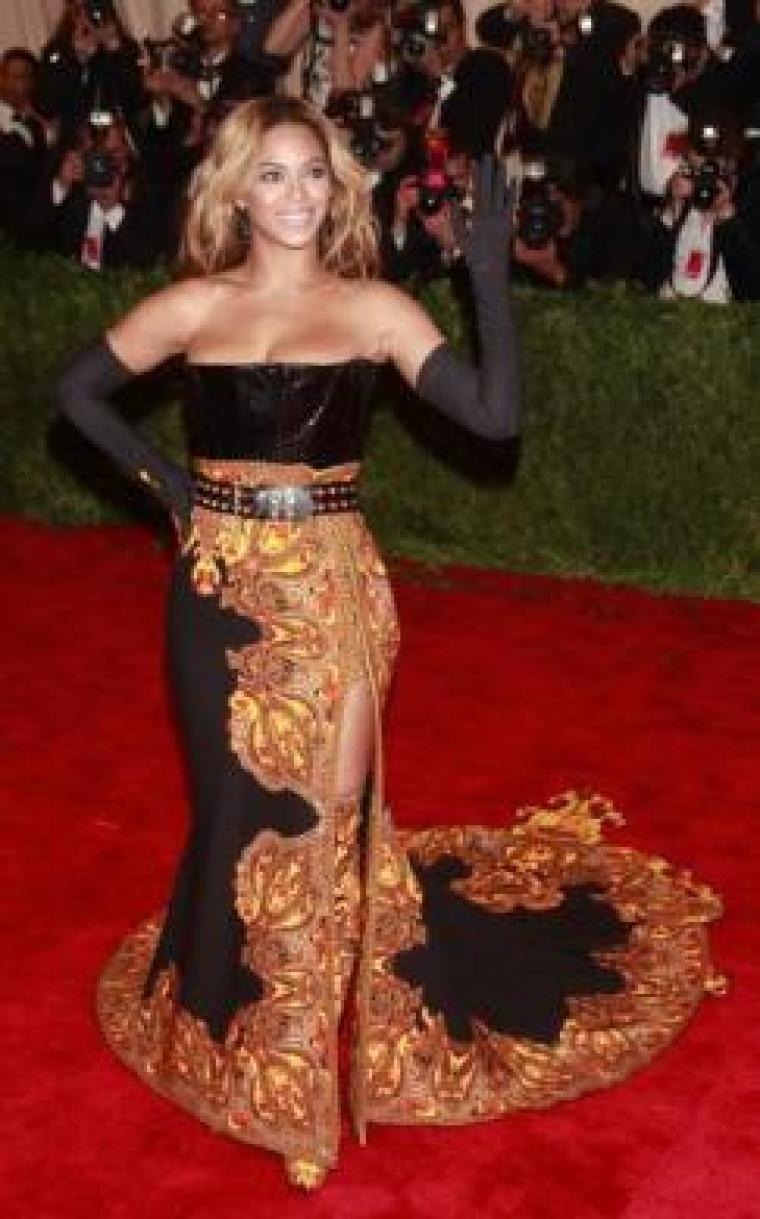 Beyonce Knowles-Carter landed the cover of Time magazine's annual "100 Most Influential People" issue.
TO SEE BEYONCE'S TIME MAGAZINE COVER CLICK HERE
The "Partition" singer, 32, strikes a sultry pose while dressed in white swimwear and a sheer shirt. The issue was released on Thursday and it features other big names like U.S. President Barack Obama, Pharrell Williams, Hillary Clinton, Vladimir Putin, Pope Francis, Miley Cyrus and Hillary Clinton.
In an exclusive interview, Beyonce spoke about the people who continue to influence and inspire her own life.
"I feel like my mother, my daughter have been probably the most influential and being a mother ... becoming a mother, looking at my daughter in her eyes, made me into a woman and made me very very strong," the singer told Time.
"Shooting for Time magazine was definitely one of the goals in my life. It's something important for me as an artist because it's not about fashion or beauty or music, it's about the influence I've had on culture and to be amongst the other influential people is a huge honor for me," Beyonce added.
Every year the magazine features the names of high-profile individuals who have made their mark on the world and inspired others regardless of their political and moral affiliations. Each name is accompanied by a profile written by another star; in this issue Beyonce's profile was penned by Facebook COO Sheryl Sandberg, who applauded the iconic singer's "hard work."
"Beyonce has sold out the Mrs. Carter Show World Tour while being a full-time mother. Beyonce doesn't just sit at the table. She builds a better one," Sandberg wrote.
"Her secret: hard work, honesty and authenticity. And her answer to the question, 'What would you do if you weren't afraid? appears to be 'Watch me. I'm about to do it.' Then she adds, 'You can, too,'" she continued.
Beyonce and Sandberg, among others, teamed up in March to lend their support to the "Ban Bossy" campaign, a PSA designed to promote female leadership. The campaign was launched by the Girl Scouts of the USA, LeanIn.org and LifeTime Television.
The pop star, who wrapped up her Mrs Carter World Tour last month, had a very successful year in 2013 in terms of music and lucrative endorsement deals. The tour, which fulfilled 132 shows, marked the most successful tour of her music career and made her the highest-paid black musician of all time.
In celebration of her Time cover, Beyonce debuted the music video for her new "Pretty Hurts" single.