Boxing News 2016: Adrien Broner Arrested For The Second Time In A Month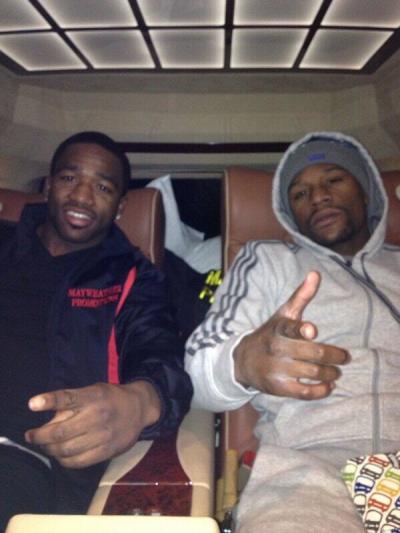 Four-division world boxing champion Adrien Broner was arrested once again for the second time in a month.
In a report by Boxingscene, "The Problem" was pulled over by the Hamilton County Sheriff's Department, and was booked at 10:19 am on Tuesday for violation probation. In July 2015, Broner was slapped with a six-month probation from a drunk driving arrest.
The report adds that Broner appeared in court on the morning of Tuesday, April 12th, to plead guilty to probation violation. He is now set to serve a 10-day jail time at a Hamilton County Jail in Ohio.
The first time Broner was involved in a run-in with the law this year was in late January. In a report by TMZ, the boxer allegedly laid a beating on a civilian outside a Cincinnati bowling alley at 3:30 am on January 21st, after a game with high-stakes bets went wrong.
In a statement released by the aggrieved party to police officers, Broner had "lost thousands of dollars in bowling bets", and was irate when he tried to end the night and head home after hours of playing.
The report adds that court documents have claimed that Broner then rushed to his vehicle to retrieve a handgun, demanded money from the victim, then "struck him in the face with a closed fist" twice.
The second blow had reportedly put the unidentified man unconscious.
"Broner was then observed taking money out of the victim's pockets while he was unconscious before fleeing the scene," an excerpt of the court document reads.
In another report by the USA Network's Cincinnati.com, a special prosecutor will be handling Broner's case. According to Hamilton County Prosecutor Joe Deters, he requested for another prosecutor to handle the case because one of his friends "tried to be a mentor to Broner."
Deters added that he wanted to avoid any claims of impropriety.
Broner last saw action in April 1st, against Mayweather Promotions fighter Ashley Theophane. He won via ninth round TKO, and holds a record of 32-2 and one no contest, with 24 wins by knockout.