'Brooklyn Nine-Nine' Season 5 Spoilers: Rosa's Girlfriend to Appear
Rosa (Stephanie Beatriz) and her girlfriend will finally share a scene on "Brooklyn Nine-Nine" but there's a twist to this upcoming storyline.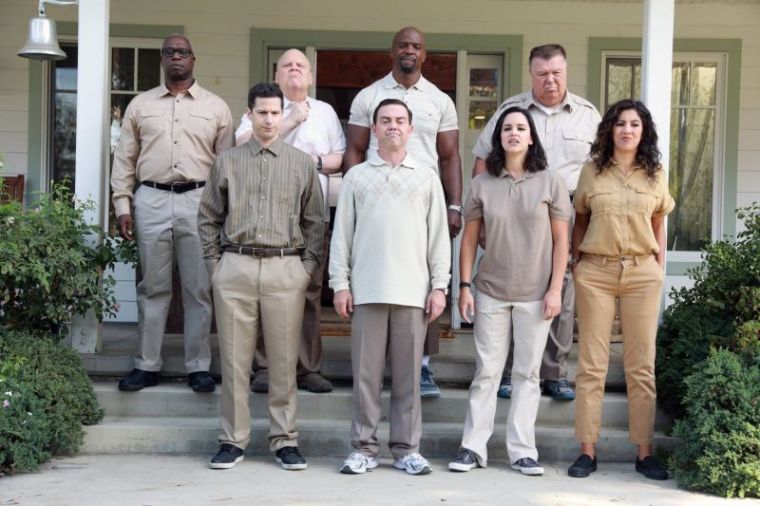 Beatriz told Entertainment Weekly that her character would actually be playing the field. In a previous "Brooklyn Nine-Nine" episode, Charles (Joe Lo Truglio) caught Rosa talking to her girlfriend on the phone, which became her big coming out scene. This girlfriend, however, won't be the same woman that Rosa will be seen with next time.
"I just read a script for next week's table read that's got some really exciting possibilities for Rosa and her lady friends," the actress revealed. She listed Gina Rodriguez ("Jane the Virgin"), Kate McKinnon ("Saturday Night Live") and Jennifer Lopez as her top choices if she had a say in the girlfriend's casting.
"I feel like J.Lo and Rosa would make a great couple — but not Jennifer Lopez the actress, like the real J.Lo, with J.Lo playing J.Lo," the actress shared.
Rosa was supposed to marry Adrian Pimento (Jason Mantzoukas) but the writers broke up the couple to bring in this new storyline. Executive producer Dan Goor confirmed that Rosa's coming out was actually inspired by Beatriz's real-life coming out.
"I was so excited about it because as somebody who identifies as bi — queer — I just had nothing like that when I was growing up," Beatriz stated.
Meanwhile, "This Is Us" star Sterling K. Brown will also guest star on the show. The actor will play a character being grilled in the interrogation room by Jake and the captain and the whole episode will revolve around his story.
FOX has not yet announced the air date for this particular episode. "Brooklyn Nine-Nine," which recently marked its monumental 99th episode, will be back after a long hiatus for the airing of the second half of season 5 on Tuesday, April 13, at 9:30 p.m. EST.