Carrie Underwood and Mike Fisher Are Reportedly Trying for Baby No. 2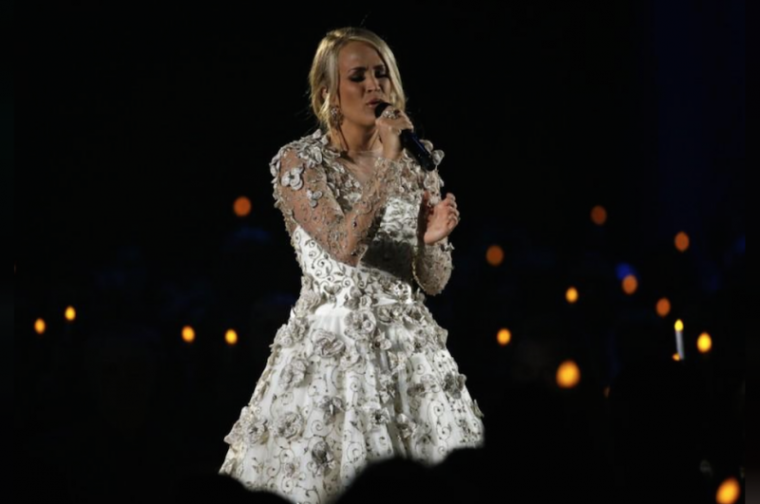 Carrie Underwood and Mike Fisher want to have another bundle of joy soon.
The "American Idol" alum and her NHL player husband are actively trying to have another child, according to Us Weekly. "Everyone around her knows she wants a big family, and they're always trying for another baby," Underwood's friend told the media outlet.
Underwood had always been open about her desire to have a bigger family. "We're on God's good timing or whatever you might call it," the country superstar told Entertainment Tonight. "I'm just trying to figure out where life's going to take me next."
Last week, the Nashville Predators' confirmed on their website that Fisher is coming out of retirement. This means Underwood's husband of seven years is getting back into the ice after retiring in August last year. The songstress recently took to Twitter to show support for her husband, writing, "This is happening! Fish is back! So proud of you, baby! We want the cup!!!"
If Underwood does conceive anytime soon, it could help turn things around in her life after she suffered a tragic accident at her home in November. Underwood was with her son when she fell, sustaining severe injuries in her face and breaking her wrist. She ended up getting 50 stiches after the incident.
"Just the thought of a new baby in their home has Carrie so excited," an insider revealed earlier this year. "It's not lost on [Carrie and Mike] that great joy can come out of great tragedy.
Underwood, 34, and Fisher, 37, first met each other through a mutual friend — bass player Mark Childers. At the time, Underwood was having a backstage meet-and-greet at one of her concerts sometime in late 2008. They eventually got married in Greensboro, Georgia, in July 2010. Their first and only son, Isaiah, was born February 2015.