Chile vs Venezuela Live Stream Free Football: Watch Online World Cup 2014 Qualifier CONMEBOL Soccer
Chile vs Venezuela takes place on Friday night in the CONMEBOL World Cup 2014 qualifiers. This will be a hugely important match up for both teams and both will be attempting to claim a vital victory in their bid to qualify for Brazil 2014. The game kicks off at 8.30 p.m. ET and can be watched online through free live stream (details below).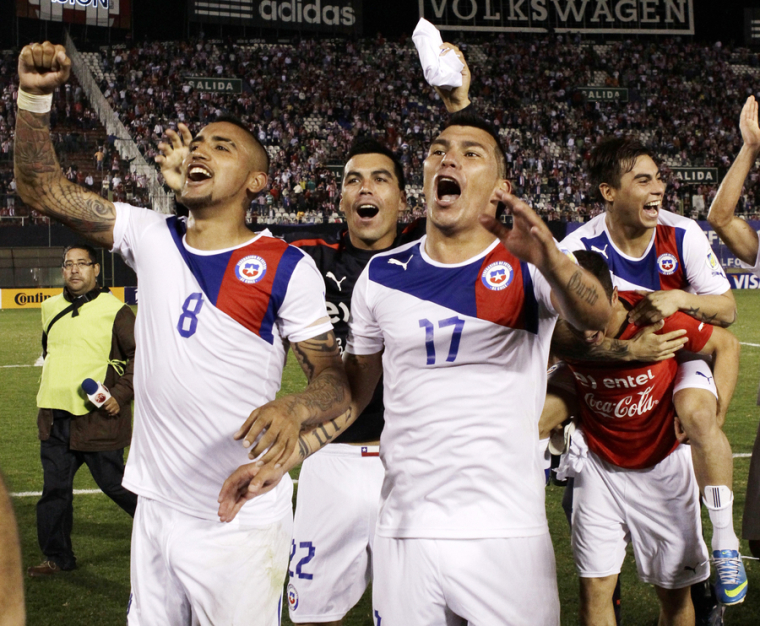 Both Chile and Venezuela will fancy their chances of making Brazil 2014 and both still have managed to keep their hopes alive until now. Venezuela have slightly more difficult challenge at this stage, but a win today for them will put them right back in the mix.
Venezuela are currently tied fifth with Uruguay, but Uruguay have a one goal better goal difference as well as a game in hand, so Venezuela will have to go on a good run and hope Uruguay slip up at some point.
Meanwhile, Chile have had a very good summer and have impressed. They are currently in the top 4 and another win tonight would move them to within touching distance of confirming their spot in Brazil next year.
Both of these teams have just three matches left in their qualification campaigns, and they know how important it is to finish strongly in this very competitive CONMEBOL World Cup qualification group.
Chile are currently in fourth spot and are five points ahead of Venezuela. If Venezuela can win tonight then they will move to within two points of Chile and with a few games left have the opportunity to leapfrog them if they can finish strongly and if Chile slip up again.
Chile vs Venezuela kicks off at 8.30 p.m. ET and can be watched online through free live stream by clicking here.