Christian Refugees Now Outnumber Muslims in First 5 Months of Trump Administration
In a significant reversal of the U.S. migration trend, Christian refugees outnumbered arriving Muslim migrants in the United States in the first five months of the Trump administration.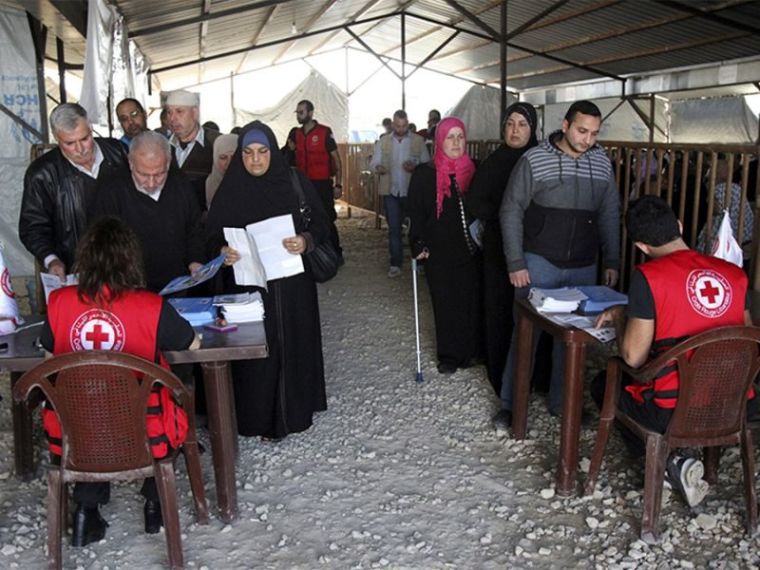 During the administration of former president Barack Obama, a lot more Muslim refugees than Christians entered the country.
But from Jan. 21 to June 30 this year, the U.S. took in more Christian refugees (over 9,500, or 50 percent) than Muslim refugees (over 7,200, or 38 percent), according to a new Pew Research Center report that was released on Wednesday. Around 11 percent belong to other religions, and 1 percent said they have no religion.
Pew used refugee data from the State Department for its report.
In February, President Donald Trump's first full month in the White House, the reversal of the migration trend was not yet evident as Muslims still made up 50 percent of refugee arrivals while Christians comprised 41 percent.
By June, however, there was a dramatic shift: The number of Christian refugees (57 percent) surpassed that of Muslim migrant arrivals (31 percent).
"As a whole, we look at fiscal 2017 since October, and Muslims and Christians are about the same number," said Phillip Connor, a co-writer of the report, according to Religion News Service. "But seeing the shift month to month was somewhat surprising. ... It is a growing increase. It's not just that there was an immediate shift."
Pew noted, however, that the reversal of the migration trend does not necessarily reflect the new policies under the Trump administration since many of the refugees who arrived since Trump's first day in office - Jan. 21 - would have applied months beforehand, according to World Watch Monitor.
Pew also pointed out a general trend over the past 15 years, during which time Muslim refugees outnumbered Christian refugees only on three occasions – in 2005, 2006 and 2016.
Trump's immigration policies have drawn mixed reaction. Although he and Vice President Mike Pence have been praised for speaking out on behalf of persecuted Christians, some commentators have said that in seeking to prioritize Christian refugees, they are actually doing more harm than good.
In January, Chaldean Patriarch Louis Raphael I Sako even called Trump's promises to help Christian refugees resettle in the U.S. as a "trap."
"Every reception policy that discriminates the persecuted and suffering on religious grounds ultimately harms the Christians of the East," he said. The Patriarch said it gives credence to the propaganda that says Middle Eastern Christian communities are "supported and defended by Western powers."
"These discriminating choices create and feed tensions with our Muslim fellow citizens," he said. "Those who seek help do not need to be divided according to religious labels. And we do not want privileges."