Cleveland Browns vs Green Bay Packers Live Stream Free: Watch Online NFL 2013 Football (Start Time, CBS TV Schedule)
Cleveland Browns vs Green Bay Packers is Sunday's Week 7 afternoon clash between two mid-tier teams hoping to work their way up their respective divisions. Both will see this game as one they can and should win if they are to achieve what they want this season. The game us scheduled to start at 4.25 p.m. ET and can be watched online through free live stream (details below).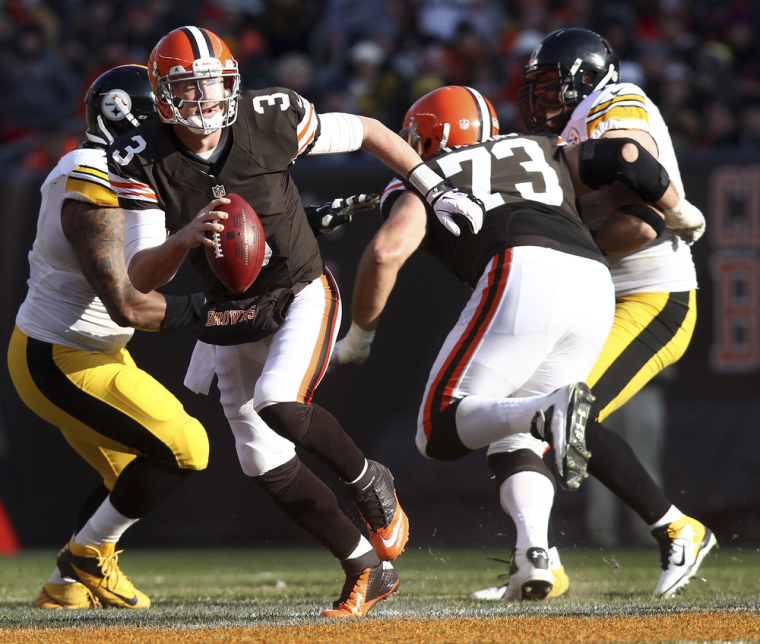 The Browns are tied for second place with the Baltimore Ravens in the AFC North with both teams on 3-3. They are chasing the 4-2 Cincinnati Bengals in top spot.
The Packers meanwhile are in third place in the NFC North, and are looking for a win today to get them closer to the Detroit Lions and Chicago Bears who are both tied on 4-2 at the top of the division.
The Packers seem to finally be getting themselves sorted out, and managed to follow up their 22-9 win over the Detroit Lions in Week 5, with a 19-17 win over the Baltimore Ravens last week. They will be looking to extend their winning streak again this week by taking down the Browns.
Cleveland meanwhile dropped back to .500 last week, losing badly 17-31 to the Detroit Lions. The Browns will be looking to gain more consistency in their play this season, as they have shown flashes of excellence at times, but that good work has been undermined by individual mistakes and a lack of concentration at vital times in games.
Brandon Weeden is 86 of 153 for 1,005 yards and four touchdowns, and he will be a central figure today if the Browns are to hand out a defeat for a revived Green Bay Packers.
Cleveland Browns vs Green Bay Packers in Week 7 of the NFL 2013 regular season will start at 4.25 p.m. ET and can be watched on TV on the CBS network or online through free live stream by clicking here.
8/15/09 Green Bay Packers vs Cleveland Browns_Kampman, Driver