Confederate Flags Erected at MLK Center and Church in Atlanta; Police Considering Hate Crime Charges
ATLANTA — The MLK Center for Nonviolent Social Change and the Ebenezer Baptist Church were surrounded by four Confederate flags early in the morning Thursday and authorities are working to find the culprits. Surveillance cameras captured two white men laying the flags on the ground, and if the men are caught, police are considering hate crime charges.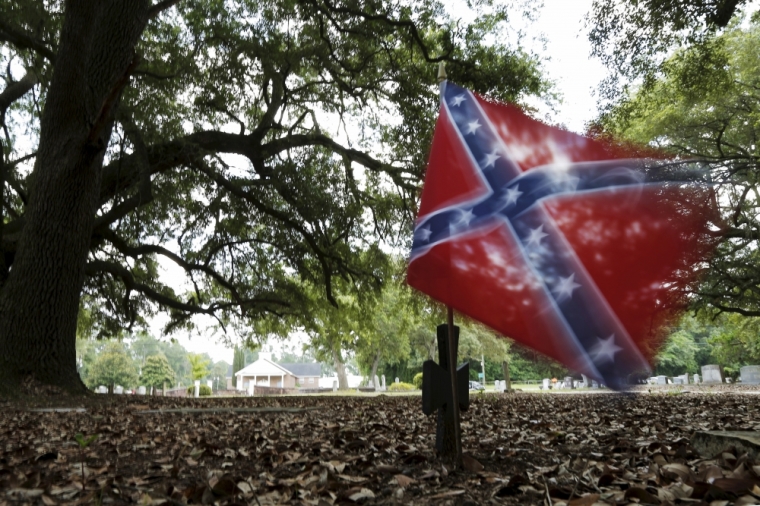 The King Center is operated by the National Park Service, making it federal property. The FBI's Atlanta joint terrorism task force is assisting local authorities "to better determine if any specific threats were received" alongside the flags, they told the Associated Press.
The four flags were found by a maintenance worker at about 6 a.m. Thursday. Instead of being stuck into the ground, they were spread out and laid flat, with one placed directly under a poster that said "Black Lives Matter".
Reverend Raphael Warnock, the senior pastor of Ebenezer Baptist Church, said that the placing of the flags around the church and Martin Luther King, Jr. Center was an act of racism.
"It is a hateful act," he told USA Today. "I view it as an effort to intimidate us in some way, and we will not be intimidated."
"Our grounds men were so upset, they took pictures and then they moved them," Rev. Shanan Jones added.
The incident comes just a few weeks after the killing of nine churchgoers at Emanuel African Methodist Episcopal Church in Charleston, South Carolina. The white shooter, 21-year-old Dylan Roof, posed with Confederate flags and spewed racist rhetoric before his rampage.
The aftermath was that South Carolina governor Nikki Haley pushed for the Statehouse grounds to remove the Confederate flag. It came down on July 10.
This isn't the first time the King Center has been confronted with prejudice. A National Park Service official said that the historical site received a threatening phone call just a day before the Dylan Roof shooting and that someone had placed a Confederate flag at King's tomb previously.