Conservative Iranian TV Host Who Promotes Islamic Dress Code Is Under Fire for Drinking Beer in Public Without a Headscarf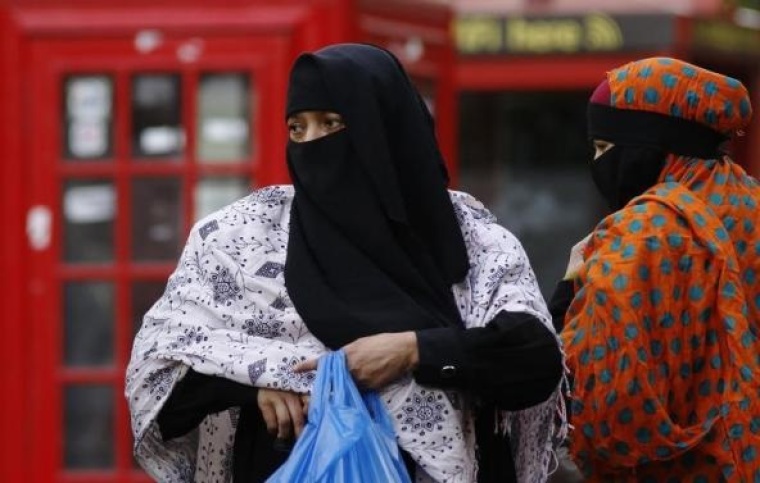 A conservative Iranian state TV host, who is known for being a proponent of a strict Islamic dress code, has experienced backlash after photos emerged showing her drinking beer while on vacation and not wearing a hijab — a head cover worn in public by Muslim women.
Presenter-turned-actress Azadeh Namdari has, for years, promoted the compliance with the dress code, which is strictly enforced in Iran for years. A photo of her wearing a full hijab was published on 2014 in a conservative Iranian newspaper under the headline: "Thank God, I wear the veil."
In the article, Namdari took pride in wearing the chador, a large piece of cloth that is wrapped around the head and upper body, leaving only the face exposed. "Thank God that I went on air, I was a chadori. I felt safe and I felt respected. All of these are blessings that the chador has brought me," she said.
This week, however, hard-line conservative Iranian newspaper Vatan-e Emruz published a leaked photo of Namdari on vacation in Switzerland, not wearing a veil and drinking beer. Alcohol is banned in Iran, and its consumption is prohibited since the establishment of the Islamic Republic government in 1979.
It wasn't clear whether Namdari was drinking alcoholic or alcohol-free beer, but the image caused a backlash, with many netizens calling her a hypocrite. Iranian women are allowed to take off their hijabs only at home and among close relatives, with stiff fines and even jail time for violators.
Namdari explained herself by saying her headscarf fell briefly while she was at a park with relatives, but she didn't mention the beer bottle she was holding. The TV presenter also complained that the posting of her photos invaded her privacy. But critics countered that Islamic dress code isn't a private issue in Iran.