Daniel Cormier vs. Jon Jones: Cormier Calls Jon Jones the 'Greatest Fighter to Put on a Pair of Gloves'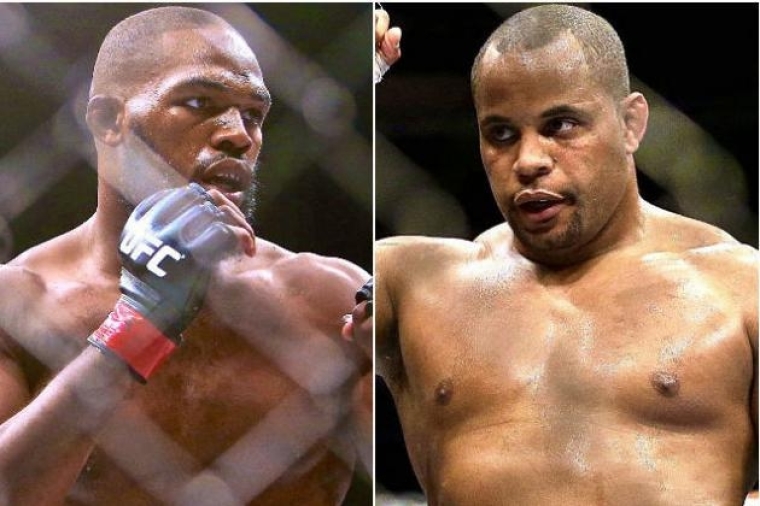 After months of back-and-forth throwing of tirades, reigning UFC light heavyweight champion Daniel Cormier has something positive to say about former champion Jon Jones.
The two have shared a deep-rooted history since late 2014, when the got into a media day brawl. And when they finally fought each other for the first time in January 2015 at UFC 182, Jones was able to momentarily silence Cormier by coming out with the victory.
"Bones", however, was involved in various misconducts; with a hit-and-run accident involving a pregnant woman happened in April of last year. Because of the incident, the UFC decided to slap an indefinite suspension on him, and strip him of his title.
In October, Jones was reinstated back to the UFC. Cormier, on the other hand, made use of the opportunity he had during Jones' absence and ended up winning the vacant light heavyweight title at UFC 187 in May of last year by stopping Anthony "Rumble" Johnson in the third round.
He was able to defend his title once, against Alexander Gustafsson, via a split decision verdict when they faced each other at UFC 192 in October. With Jones back in the UFC, the rematch between him and Cormier was scheduled to take place at UFC 195 on April 23rd.
But on April Fool's Day, the champion was forced out of the fight due to a leg injury, and was subsequently replaced by number six-ranked light heavyweight champion Ovince Saint Preux.
Cormier even went as far as offering to help Saint Preux, by inviting him to train with them in San Jose at the renowned American Kickboxing Academy (AKA). Saint Preux, however, declined the offer, saying 'we're gonna be okay'.
Recently, Cormier spoke about Jon Jones in an interview with FOX Sports. And uncharacteristically, he had this to say, instead.
"I never downplay what Jones is to this sport and what he's been to this sport. As a competitor I have to be honest with myself, this is a tough one for Ovince," Cormier said. "He's obviously a big, long guy that could cause some issues for most people, but Jon is who he is for a reason."
"He's the greatest fighter to ever put on a pair of gloves. This one is tough for Ovince to get done. This will be a very, very difficult task for him."