Days of Our Lives Spoilers, Latest News: EJ Killed Off? Sami Cries Out EJ's Name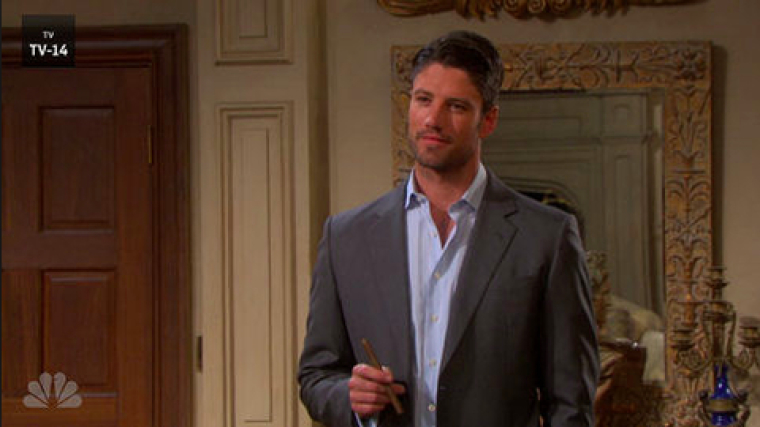 Fans of Days of Our Lives have gotten used to the shocks and twists and turns over the years, but recently the latest spoilers still caught the imagination of many, as it was claimed EJ would be killed off.
News this week that one of the main characters of 'Days of Our Lives' could be heading out has been circulating, and fans have been sounding off on online forums and Internet comment sections about the news.
It has been revealed in a spoilers video this week that Sami, EJ's wife, is seen walking through Salem's Park in the dark, when suddenly a shot is fired. However, all that Sami can do is whirl around and call out her husband's name.
It has been speculated that Clyde may try to kill EJ as they have been arguing over business deals for a long time now, and Clyde even said that he would "take care of" EJ.
Other than Clyde, EJ's brother Chad could also be a threat to his life. It can be recalled that Chad was not very happy after learning that his older brother slept with his ex-girlfriend.
The promo video also shows John sitting up in his hospital bed and announces that he remembers what happened to him, and that it was Theresa who put him in a coma after she hit him over the head.
Meanwhile, here are other "Days of Our Lives" spoilers for Oct.10 from TV Guide:
"Oct. 10- Ralf talks to his ex, Kate, and tells her that she's making a mistake by being with Clyde. Clyde's daughter Jordan goes out on a date with Chad. Sami walks at the park, and a gunshot rings out," another synopsis reads.
"Days of Our Lives" airs on weekdays at 1 p.m. on NBC.
Days Of Our Lives 10-7-14 | Full Episode