'Dead Rising: Watchtower' Release Date: Teaser Trailer Video Launched
'Dead Rising: Watchtower' Release Date: Teaser Trailer Video Launched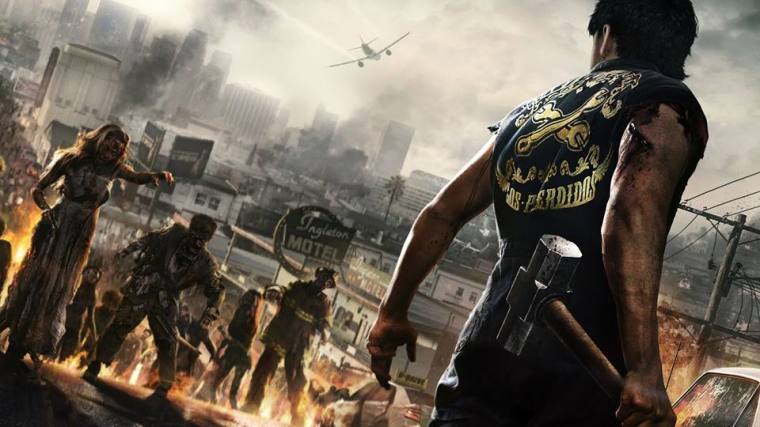 Legendary Digital Media and Crackle have released the first official trailer of its upcoming action, horror, zombie film "Dead Rising: Watchtower."
"Dead Rising: Watchtower" is based on the survival horror video game franchise "Dead Rising" created by Keiji Inafune for the PlayStation, Xbox and PC. The franchise spawned three games, a Wii remake and a mobileversion and has sold more than 7.6 million copies worldwide. A Japanese film based on the game wasreleased in 2010 titled "Zombrex: Dead Rising Sun" and now an American-Canadian film is set to come out this year.
The trailer was released by Crackle last week and tells the story of a group of four individuals caught in a large scale zombie outbreak.
A mandatory government vaccine named Zombrex was unable to stop the spread of the infection, leaving the group to try and avoid getting infected while figuring out the cause of the epidemic. However, things aren't what they seem and it seems likely that everything was all a government conspiracy.
Public paranoia, politics and media coverage all play a part in the film's narrative.
The film stars Jesse Metcalfe ("Dallas," "John Tucker Must Die"), Meghan Ory ("Once Upon a Time," "Vempire HIgh"), Dennis Haysbert ("24," "Wreck-It Ralph"), and Virginia Madsen ("Sideways") as the group of survivors struggling to stay alive.
They are joined by Rob Riggle ("21 Jump Street," "The Daily Show") as Frank West, Carrie Genzel ("Evil Feed") as Susan Collider, Keegan Connor Tracy ("Beggars and Choosers") as Jordan and more.
The film is directed by Zach Lipovsky, with Tim Carter and Tomas Harlan as writers, as well as producers alongside Lorenzo di Bonaventura. Principal photography began in September in Vancouver, British Columbia.
"Dead Rising: Watchtower" will begin streaming on Crackle on March 27. It will follow international distribution via Content Media Corp.