Detroit Lions vs Cleveland Browns Live Stream: Watch Online NFL 2013 Football (Start Time, Fox TV Info)
Detroit Lions vs Cleveland Browns will be an intriguing match up on Sunday in Week 6 of the NFL regular season, with the Browns exceeding the expectations of many analysts by winning three of their early season games so far. They come up against a strong Detroit team today though who will be sure to test out whether the Browns' credentials are authentic or not. The game will start at 1 p.m. ET and can be watched online through live stream (details below).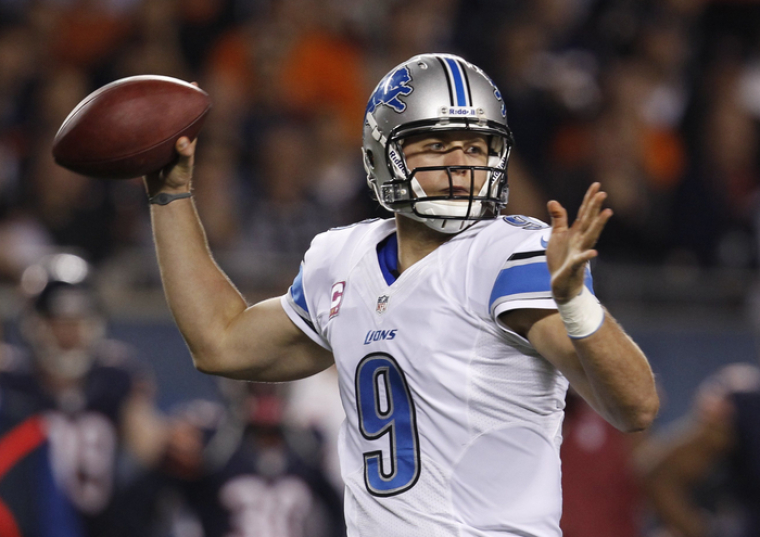 The Lions comes into today's game with a record of 3-2 after suffering a trouncing from the Green Bay Packers last week. That 9-22 loss against the Packers looked painful and will have been a demoralizing experience for the Lions team, and they will be desperate to get themselves back on track and back to winning ways here today.
The Lions defense has been a little suspect over recent weeks, letting through 54 points over the past two weeks. They will hope to tighten things up in that aspect of their game to give their offense the best chance at claiming the win.
The Lions are ranked 6th in the NFL in pass offense right now, recording 291.6 yards per game on the pass. In total yards gained they are ranked 9th with 381 yards per game in total. Quarterback Matthew Stafford has had a lot to do with that and he is 125 of 196 for 1,524 yards and eight touchdowns. He has been picking out Calvin Johnson almost at will, and he has received 21 for 312 yards and four touchdowns so far this season.
Meanwhile the Browns have gotten themselves on quite a good run now. They followed up their week 4 17-6 win over Cincinnati with a 37-24 win over the Buffalo Bills last week. They are at home again today, and considering their good form at the FirstEnergy Stadium of late they will be confident they can pull off a shock and take down Detroit today.
Lions vs Browns will start at 1 p.m. ET and can be watched on TV on the Fox network or online through live stream by clicking here.
Detroit Lions vs. Cleveland Browns - Crowd goes nuts when Detroit WINS!!! 11/22/09 vs