Duggar Family News: New 4-Bedroom House Fuels Pregnancy Rumors for Jinger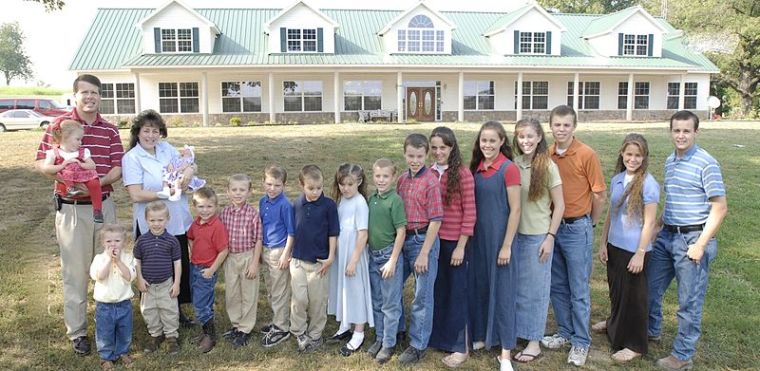 Jinger Duggar and Jeremy Vuolo just bought their first home in Laredo, Texas, and fans are freaking out as pregnancy rumors are rife. The couple has settled down in their new four-bedroom house, which is spacious enough to accommodate their plan to have kids over the "next five years."
Jinger discussed the floor plans on last Monday's "Counting On" tell-all special. Aside from the master's bedroom, there will also be Jeremy's study room and a guest room. The fourth room is where they'll store their old furniture and other stuff they plan to get rid of.
The "Jill & Jessa: Counting On" stars seem to be keeping the big news on the pregnancy to themselves. But eldest sister Jana may have accidentally leaked information about Jinger's "condition" when she blurted out that she and another sister, Jessa, will transform the fourth room and set up a nursery.
The internet went crazy. "Honestly, the fact that they just bought a house screams baby to me. I'm expecting an announcement in the next few months," one commenter posted online. Another suggested, "I would only say that a house means that they are planning to have children sometime soon."
Pregnancy rumors began almost immediately since Jinger and Jeremy tied the knot in November. Fans made assumptions on her photo on Instagram last month wherein the long overcoat she wore made her tummy look bloated. Fans noticed that only one button of the jacket was buttoned.
The couple has earlier called children "a joy" and expressed their plan to leave their family planning to God. "We are just enjoying our life together and we will see what the Lord does," Jinger said, indicating they would like to settle down first and set things one at a time.
Now that the reality show has been renewed for another season, there are speculations that Jinger and Jeremy are keeping things under wraps until further instructions from TLC. Even their big wedding was kept secret from fans as it was used for the series' season 4 premiere.