Ellen DeGeneres Reveals Her Tragic Loss That Led To Her Big Break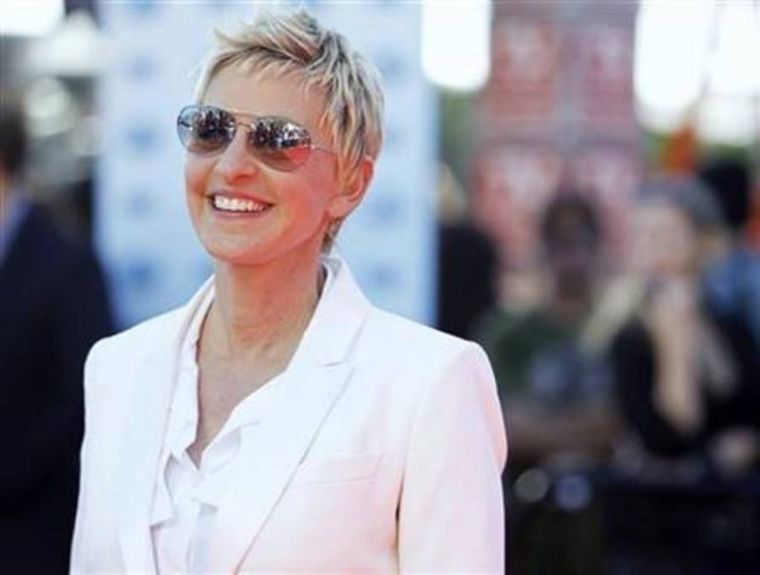 Ellen DeGeneres revealed that one of the most tragic losses in her life led her to the opportunity of grabbing her big break in comedy.
"My girlfriend was killed in a car accident when I was like 20 years old. And I wasn't doing comedy, I think I was probably waitressing someplace at the time. I was living with her when she was killed," DeGeneres told Dax Shepard in his Armchair Expert podcast on Tuesday.
DeGeneres shared that she had to move out of their home because she could not take it and that was when she moved into a small basement apartment. The 10-time Emmy winner also revealed that she was struggling financially at the time.
"I was sleeping on a mattress on a floor and it was infested with fleas. And I used to write all the time, I wrote poetry and songs and stuff, and I thought, 'Why is this beautiful 21-year-old girl just gone and fleas are here?'" DeGeneres said.
Inspired by the loss of her then-girlfriend, DeGeneres was able to create content for her first-ever stand-up performance. The 60-year-old comedian recalled that she was thinking how nice it would be if she could call up God to ask questions. This led to her "Phone Call to God" routine which appeared on "The Tonight Show with Johnny Carson" on November 28, 1986.
In 2012, DeGeneres posted on Twitter that "Phone Call to God" was "still one of [her] favorite pieces of stand-up" she ever did. The routine was good enough to make DeGeneres the first and only women to get "asked to the couch" on "The Tonight Show with Johnny Carson."
After this, DeGeneres received more and more opportunities for her comedic acts.
The American comedian now has a popular TV talk show named after her which has been running since 2003. DeGeneres has also won 29 Daytime Emmy Awards and one Primetime Emmy Award. The talk show host has also been nominated in various awards 143 times, including the Grammy Award, the Golden Globe Award, and the Screen Actors Guild Award.