Emily Maynard Cheating on Jef Denied: 'I 100 Percent Have Not Cheated on Jef Holm'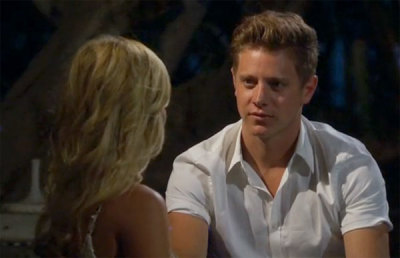 The Emily Maynard cheating rumors have been flatly denied by the reality TV star herself, according to People Magazine.
Just a month after viewers of "The Bachelorette" witnessed Maynard accepting a proposal by Jeff Holm, their relationship has been plunged into controversy as numerous reports have emerged over recent days that Maynard was cheating on her fiancé.
However, Maynard has dismissed the accusations as false. "It's 100 percent not true," Maynard told People Magazine.
Numerous reports claimed that Maynard and Holm had a furious bust up as they vacationed together with his family and Maynard's seven year old daughter Ricki.
Holm has also come out to deny the news as ridiculous. He told People, "It's funny to me. We were in a gated community in a private home with just my brothers and sisters. It's just bogus a source would say we were fighting. None of that is true."
Earlier accusations had claimed Holm had uncharacteristically demanded Maynard leave the vacation early as he was so furious with her. However, Holm has confirmed that they left the vacation together and that again the rumors were completely bogus.
Holm is now reportedly checking out apartments in Charlotte so that he can move closer to Maynard and Ricki - not exactly the behavior of a man who had just been cheated on.
"I have never been more in love or confident about our relationship," Maynard told People Magazine.
The Bachelorette Emily Maynard Meets Jef Holm (VIDEO)