Floyd Mayweather Fight News: Mayweather Rejects New Idea About Rematch Versus Manny Pacquiao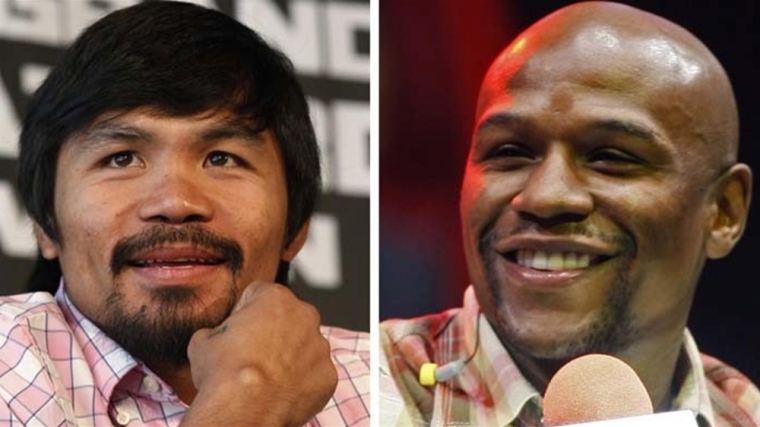 The camp of Floyd Mayweather immediately shot down the buzz about a potential rematch against Manny Pacquiao.
Early this week, reports have flown around about Bob Arum claiming that a rematch between Pacquiao and Mayweather is "more likely than not" to happen. This statement was made, despite Pacquiao's announcement about his retirement after defeating Timothy Bradley on Saturday night in their rubber match at the MGM Grand Garden Arena.
The retirement announcements of the Filipino boxing icon has seemingly fallen on deaf ears, as Arum himself said that Pacquiao may return "for the need of a big pay day."
For his part, however, Pacquiao says he is "retired as of now", and is looking to focus on his family and serving his people. Currently, he is one of the Senatorial candidates running for a seat at the 2016 Philippine Elections this May 9th.
However, Pacquiao also left the door open, as far as making a return is concerned, saying he does not want to "say something that he does not know yet."
"I don't know what the feeling is going to be like when I'm retired," Pacquiao said. It did not take long before the news about the possible Pacquiao rematch reached Mayweather's camp, and they were quick to issue a response.
In a report by Edward Chaykovsky for Boxingscene, Mayweather's personal adviser Leonard Ellerbe spoke in behalf of "Money May", with regards to the possible rematch against Pacquiao.
"[Pacquiao's win] does not mean anything, as far as I'm concerned. Floyd's retired," Ellerbe said. "He's very adamant about that, and there's zero discussions about coming out of retirement, and I hope he stays retired."
Ellerbe added that he and Mayweather "haven't had one conversation" about Pacquiao.
Stephen Espinoza, the Executive Vice President of the Showtime Network, also concurred with Ellerbe's statements, noting that it is only Mayweather who will be able to make the call about a return fight.
Mayweather retired from the sport of boxing in September, after facing former world champion Andre Berto. He ended his career with a record of 49-0, with 26 wins by knockout.