Franklin Graham Under Fire for Rebuking Kate Middleton Over Topless Photos
Evangelist Franklin Graham usually inspires Christians with his Facebook posts, but this time around, he made netizens feel upset when he rebuked the Duchess of Cambridge, Kate Middleton for her topless photos.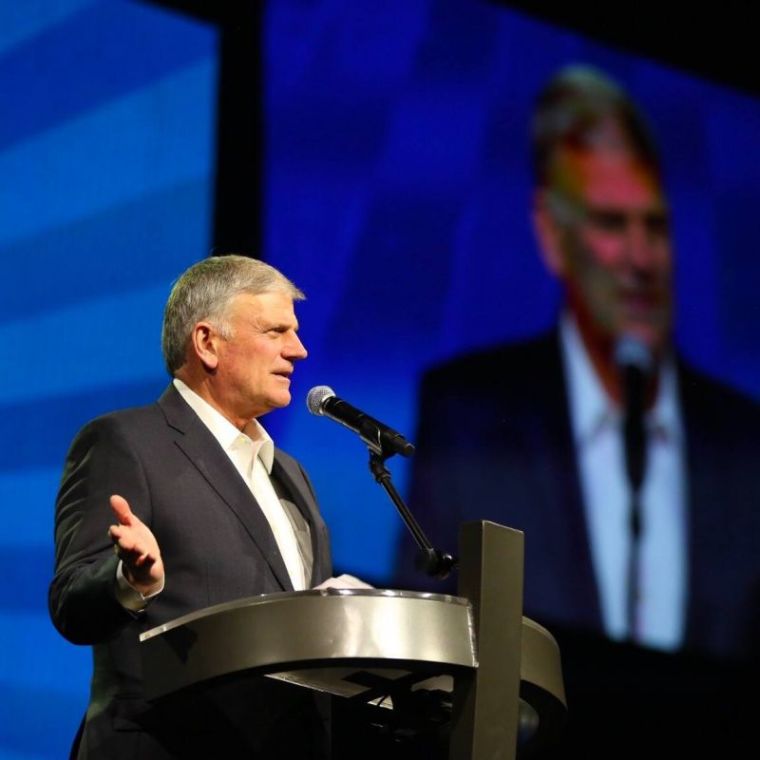 The royal family is now suing a French magazine for $1.6 million in damages after it published photos of Middleton while on holiday in the south of France back in 2012, according to CNN.
The "shocking" images published by Closer Magazine showed the duchess sunbathing topless, angering her husband, Prince William, the Duke of Cambridge. The publication of the photos reportedly brought back terrifying memories of the royal family's rocky relationship with the media when Prince William's mother, Princess Diana, died while fleeing paparazzis in Paris in August 1997.
Graham said he feels for the royal family, since everybody appreciates their privacy. However, he said the royals should have known better since "we live in a high tech, digital age where it seems there's no privacy."
"Cameras are everywhere. Kate Middleton, of all people, should know this. She is followed by paparazzi from all around the world," he wrote on his Facebook page. "If you don't want topless pictures of yourself taken, it might be a good idea to keep your top on outside."
Graham said Middleton's experience is a good reminder that God is always watching people, and He sees more than what the photographers could see.
"He sees everything we do. He not only sees what we do, He knows our thoughts. The Bible tells us, 'You know when I sit down and when I rise up; you discern my thoughts from afar' (Psalm 139:2). One day will stand before him and all will be revealed," he said.
After Graham made the post, netizens flooded his page with angry comments. "Franklin Graham, that's not nice. She was at a private villa with her new husband. The photo was taken from over a mile away. Sad that paparazzi would invade the then newlyweds' privacy," one woman wrote.
"You've stooped to victim blaming? There is a sickness in your heart," another added.
Someone reprimanded him: "How dare you use your position of power to blame the victim. There are people out there who respect you and I can't see how you'd think it was okay to post something like this. Shame on you."