'Fuller House' Season 4 To Have New Executive Producers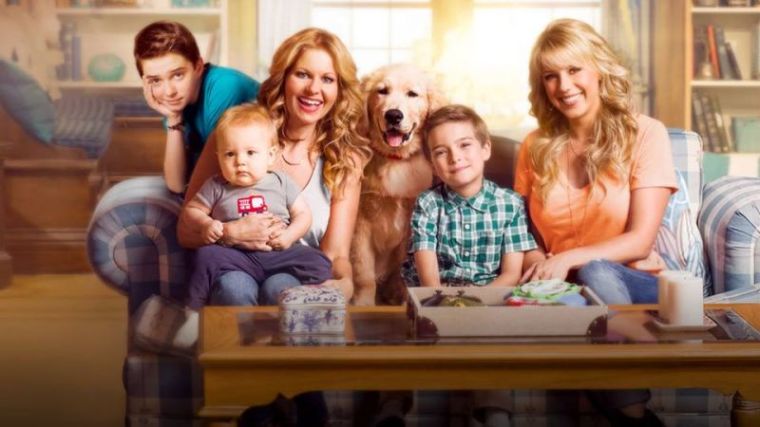 "Fuller House" has new executive producers for season 4.
Netflix has officially named Steve Baldikoski and Bryan Behar as the executive producers of the fourth season of "Fuller House." The duo worked as co-executive producers several times before. Series they have co-produced together include "The New Adventures of Old Christine," "8 Simple Rules," "Kirstie" and "Save Me."
Originally created by Jeff Franklin, "Fuller House" was renewed by Netflix on Jan. 29. However, Franklin faced allegations of him being verbally abusive to employees. The 63-year old producer was fired last month.
"I'm heartbroken to be leaving Fuller House. Creating and running Full House and Fuller House has been the greatest joy," Franklin captioned his Instagram post on March 1.
"I wish the cast, my second family for over 30 years, continued success. I'm so proud of all we accomplished together, and beyond grateful to our loyal fans. Adios Tanneritos!" the producer added.
With Baldikoski and Behar as the new executive producers of the show, "Fuller House" is set to start production later this year.
"Fuller House" is an American sitcom that was created to be the sequel to the 1987 to 1995 TV series "Full House," which was also created by Franklin.
The series follows the lives of the following: D.J. Tanner-Fuller, a veterinarian and a widow with three sons; Stephanie, Tanner-Fuller's sister; Kimmy Gibbler, Tanner-Fuller's best friend; and Kimmy's teenage daughter. The four characters live together in Tanner-Fuller's childhood home in San Francisco, California.
The third season of "Fuller House" was split into two parts. The first part of the season, having nine episodes, was released on Sept. 22 last year, while the second half was released on Dec. 22.
The series stars Candace Cameron Bure as Tanner-Fuller, Jodie Sweetin as Stephanie, Andrea Barber as Gibbler and Soni Nicole Bringas as Ramona, Gibbler's daughter.
Michael Campion also stars in the series as Jackson Fuller, while Elias Harger plays Max Fuller. Both Dashiell and Fox Messitt, three- year old twins, play Tommy Fuller, Jr, as both twins Mary-Kate and Ashley Olsen played Michelle Tanner on "Full House."