Galaxy S9 Specs Rumors: Benchmark Tests Hint at Snapdragon 845 Speed
Galaxy S9 Specs Rumors: Benchmark Tests Hint at Snapdragon 845 Speed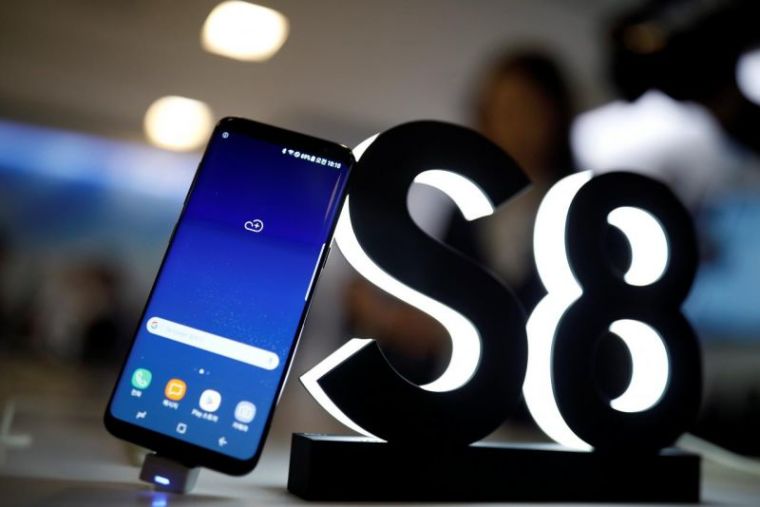 Qualcomm recently demonstrated the operating speed of its latest mobile platform, the Snapdragon 845, through various benchmark tests, giving people hints as to what kind of performance to expect from the upcoming Samsung Galaxy S9 series.
While there have been a lot of speculations and information leaks related to the Galaxy S9's technical specifications, Samsung has not yet officially announced anything about its next flagship. It is expected to stay that way until the company's anticipated media event later this month at the Mobile World Congress where the Galaxy S9 is expected to be unveiled.
One of the commonly rumored specs of the Galaxy S9 is the addition of the Snapdragon 845 chip, which was announced in December 2017. A few weeks later, a list of upcoming smartphones rumored to carry the Snapdragon 845 chip was leaked, and it included the Galaxy S9.
Recently, Qualcomm allowed news outlets to test its references devices powered with the Snapdragon 845. In a report by Android Authority, the in-house handset was tried in comparison with flagship smartphones Galaxy Note 8, Pixel 2, LG V30+, and HTC U11+.
Based on the results, the Snapdragon 845 device performed better than the mentioned mobile phones in terms of CPU speeds.
Using AnTuTu -- whose tests cover some of the most essential aspects in a smartphone such as the CPU, GPU, random access memory and storage speed -- the Snapdragon device showed a commanding lead and scored 256,805. On GeekBench 4, the Snapdragon 845 device scored 2,439 in the single core test, which is a few hundred points better than the Galaxy Note 8 with Exynos 8895's score which hit the 2,019 mark.
These results can be simply explained by the clock speed boost applied to the Snapdragon 845. With the exception of the Galaxy Note 8, all of the other released smartphones which the Snapdragon 845 device was compared to were running on its predecessor, the quad-core 835 chip. The 835 chip clocked up to 2.45 GHz while the 845 platform reached up to 2.8 GHz.
Another commonly used benchmark testing tool is GFXBench, and as the name suggests, it gives emphasis to a device's graphics rendering capacity. Android Authority tested the Snapdragon 845 device using three different platforms, namely the Manhattan, T-Rex, and Car Chase high-intensity off-screen tests where the said handset performed better than other smartphones released in the market.
Meanwhile, it is important to note that the processing chip's performance varies especially when it is finally out in the market and used on smartphones with different technical specs. However, these tests have given smartphone fans a hint at what the Snapdragon 845 is capable of doing. Android phone users have also been provided an idea of how the Galaxy S9 would perform compared to earlier released handsets.