'Game Of Thrones' Season 8 News: Casting Begins For Military Guard Role; Alice Nokes Confirmed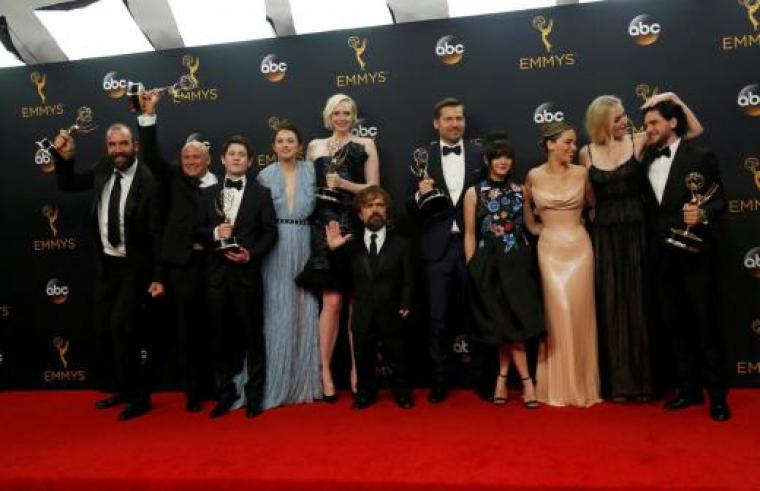 "Game of Thrones" has put up a new casting notice for a military guard.
According to Watchers on the Wall, the HBO fantasy drama series is looking for an actor to play an unnamed military guard. The character falls between ages 25 to 35, with the notice describing a search for a "fit and agile excellent actor with a good distinctive face." Actors of any ethnicity are welcome to audition.
The publication posits that the role does not seem to be a big one, with filming only scheduled for one day. It is possible that this military guard could be a part of either Cersei's (Lena Headey) army or Daenerys' (Emilia Clarke) Unsullied. Nevertheless, it seems that the stint is important enough to warrant a casting notice.
It has also been confirmed that Alice Nokes will appear in the upcoming eighth season, portraying a girl named Willa. Fans can look out for Nokes, who is known for her work on "EastEnders," in an episode helmed by David Nutter. It should be noted that Nutter is directing episodes 1, 2, and 4 of the new season.
Everything is expected to come to a head in the final season of the highly popular series. With the White Walkers having breached the wall, chaos is bound to ensue. The Winterfell set was already seen up in flames, though it remains to be seen whether this is the result of the White Walkers or something else entirely. Of course, it could be the work of one of Dany's dragons, but it is also important to remember that the Night's King acquired one of her dragons towards the end of season 7.
Production on the eighth season of "Game of Thrones" is currently taking place in various locations. As previously reported, the set for King's Landing in Dubrovnik was spotted, and rumors abounded that Kit Harington was in the Croatian city for filming.
"Game of Thrones" season 8 will premiere in 2019.