'Game of Thrones' Season 8 News: HBO's Fantasy Drama Targeting Spring 2019 Release
'Game of Thrones' Season 8 News: HBO's Fantasy Drama Targeting Spring 2019 Release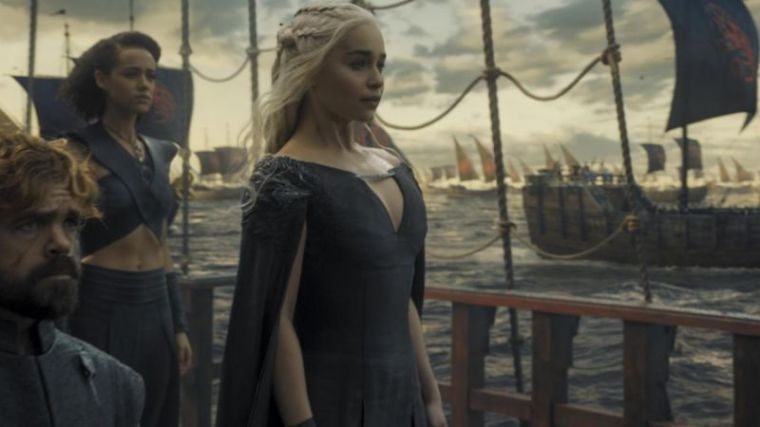 The wait for "Game of Thrones" season 8 might be much longer than expected.
Star Maisie Williams recently caught up with Metro and she offered some details about the hotly anticipated final season of "Game of Thrones." According to the actress, season 8 will not be airing until April 2019. This follows the show's usual schedule, since every season (save seasons 3 and 7) premiered in April.
Williams also pointed out that production on the final installment will wrap up in Dec. 2018 — a few months past the expected midsummer wrap schedule. HBO has yet to comment on this new development, but Williams explained why the production will take longer than usual.
"You would not want to rush this season at all," she said. "We owe it to our audience and our fans to really do this final season to the best of our abilities."
Meanwhile, it seems that a major spoiler has been revealed online. Fan accounts on Winter Is Coming, filming is now underway in Moneyglass, Northern Ireland where Winterfell's expansive set can be found. According to fans near the area who had a glimpse of the action, a huge battle scene was filmed this week.
Pictures from Oakleaf Photography showcase the set filled with steam and smoke. Also seen in the images are dramatic lighting around the turrets which resemble fire. "Big night of filming for #GOT8 tonight 26/1 at the Winterfell Set Moneyglass N.Ireland 200+ extras in a big battle scene," the studio tweeted. "This was awesome to see tonight."
While the cast members were not photographed, reports note that chanting can be heard from the set. This means the Northerners are still fighting against the living and not the White Walkers.