'Game of Thrones' Season 8 Spoiler: Jon Snow Back at King's Landing With Cersei
Jon Snow (Kit Harington) is back at King's Landing. Photos of the character from the set of "Game of Thrones" season 8 show he's meeting up again with Cersei Lannister (Lena Headey).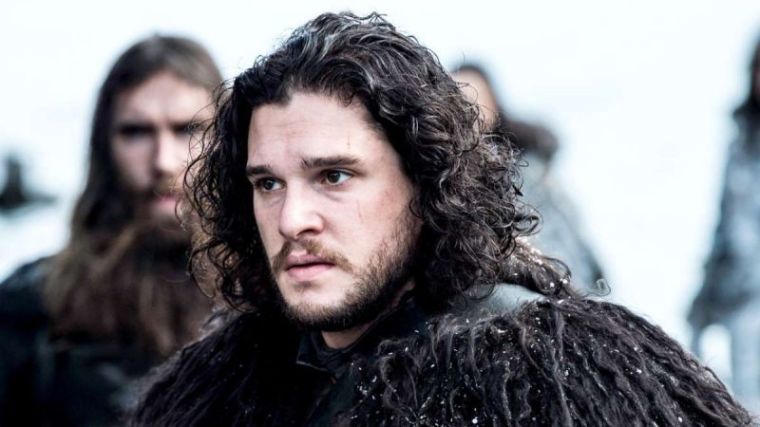 The latest leaked images showing Jon Snow with Cersei has fans wondering what this can possibly mean for both rulers. Is he at King's Landing to warn Cersei that the Night King and his army up North can't be beaten? Or is he now taking over the charge because the White Walkers are coming for all of them as the army moves down to the South?
Viewers might recall that at the end of season 7, Harington's Jon Snow was shipping out to return to his hometown of Winterfell after their visit to Cersei. Jon Snow, Daenerys (Emilia Clarke) and Cersei's brother Tyrion (Peter Dinklage) tried to convince Cersei for a truce as there's a much bigger war Westeros have to prepare for.
The undead, led by the Night King and his White Walkers, are coming for them and they are most powerful than anyone's army. Cersei seemingly implied that she would side with her enemies on this particular war. It turned out, however, that she has devious plans against them.
Early this week, Harington was also seen on the set of King's Landing before his meeting with Headey's Cersei. Rumors have been rife that the actor would be on this Croatian site this week as he returns to work on "Game of Thrones."
Also spotted on the set in Croatia were The Mountain (Hafþór Júlíus Björnsson), Cersei's protector, and Samwell Tarly (John Bradley), who likely came to King's Landing to accompany Jon Snow. Showrunners David Benioff and Daniel Weiss were also seen overseeing the whole production.
"Game of Thrones" season 8, which is the series finale, will continue filming until the middle of the year to finish six 90-minute long episodes. The show, however, won't be back on air until early 2019 on HBO.