Gigi Hadid Claps Back at Body Shamers on Social Media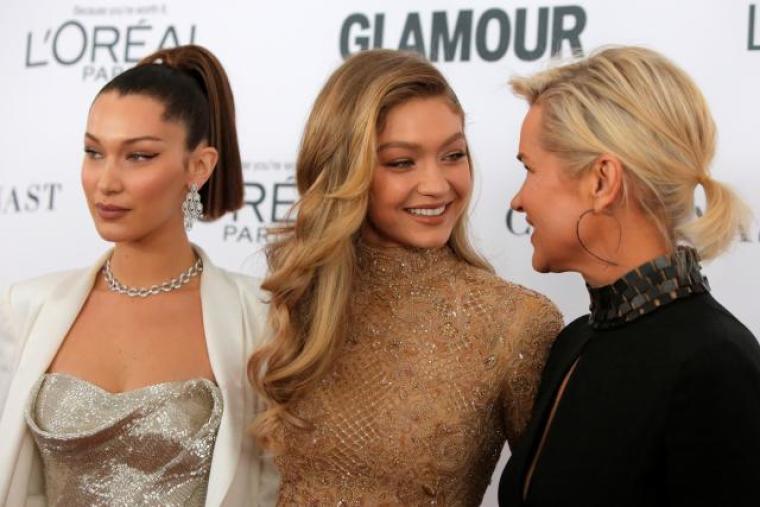 Gigi Hadid recently responded to people criticizing her for being too skinny.
The supermodel slammed her critics Sunday via Twitter, following posts about her weight. In a series of tweets, Hadid said she has gotten thinner due to treatment for Hashimoto's thyroiditis. Hadid has previously opened up about the disease, which leads to dry skin, tiredness, and weight gain.
"For those of you so determined to come up w why my body has changed over the years, you may not know that when I started @ 17 I was not yet diagnosed w/ Hashimoto's disease; those of u who called me 'too big for the industry' were seeing inflammation & water retention due to that," the 22-year-old wrote.
She further explained that the changes to her body are results of being "properly medicated" to help manage symptoms such as "extreme fatigue and metabolism issues." She also stressed that she was not eating any less than she used to. Instead, her body just has a different way of handling food she consumes.
This is not the first time Hadid has spoken up against body shaming. Back in 2015, she released a lengthy statement on Instagram in response to being targeted by cyberbullies for the way she looked.
In that post, Hadid said she is only human and negativity does get to her. The statement garnered over 330,000 likes, with Hadid's high-profile pals such as model Lily Aldridge, Ruby Rose and Chrissy Teigen showing their support on the model by also sharing tweets about body positivity.
On Monday, the Vogue cover girl appeared to be in good spirits as she exited her apartment. The older sister of model Bella Hadid was all smiles when she headed out, sporting a colorful top with white trousers and a bright trenchcoat.