'Grand Theft Auto V Premium Edition' Updates: Enhancements Or New Features May Arrive Soon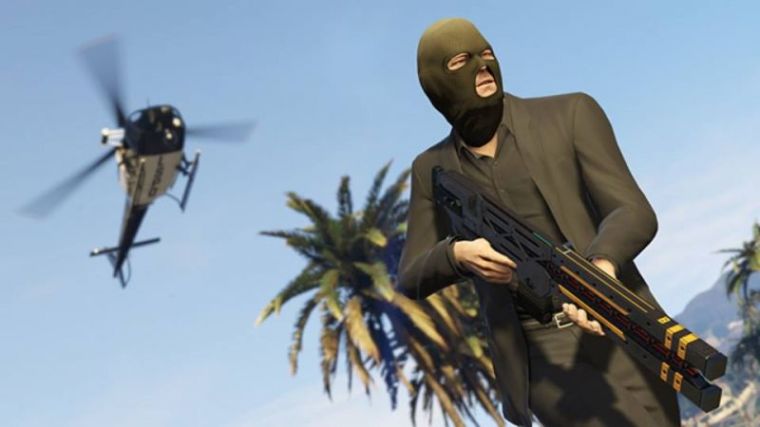 The "Grand Theft Auto (GTA) V" has already sold more than 90 million copies globally, and now, publisher Rockstar Games Inc. will be releasing a "Premium Edition" of the game this April.
The "Premium Edition" was originally to be released on March 23, but it was eventually pushed back by Rockstar Games Inc. to April. The "Premium Edition" is basically the base game with additions of four years' worth of downloadable content (DLC) and the "Criminal Enterprise Starter Pack."
With no new content offered, fans of "GTA" are confused as to why Rockstar Games Inc. decided to launch the "GTA V: Premium Edition" now.
According to Game Rant, there is a circulating speculation that the "GTA V" will be receiving enhancements for PlayStation 4 Pro and Xbox One X. Currently, the game runs on PS3, Xbox 360, PS4, Xbox One, and Microsoft Windows.
Since the initial release of "GTA V," several graphical enhancements have already been given to the game as it was launched on PS4 and Xbox One. However, graphical enhancements do not seem to be a possible selling point for the game, as most developers release these enhancements through free updates.
Another rumor obtained by Game Rant is that Rockstar will be announcing the rumored "GTA V" Nintendo Switch port. The chances of a Switch version of "GTA V" have been talked about by players and fans of the action-adventure video game series created by David Jones and Mike Dailly.
Twitter users have also been talking about Nintendo hosting a bigger Nintendo Direct, according to Nintendo Today. With this event happening, Rockstar will have a good opportunity to announce the Switch port.
But, it is also possible that the "GTA V: Premium Edition" will be released only to help new players catch up with the game.
"GTA Online," the online edition of the multiplayer action-adventure video game, was released on Oct. 1, 2013. The "GTA V: Premium Edition" will allow new buyers to obtain all the DLCs since the launch of "GTA Online."